Whether you're looking to dine nearby or venture to a restaurant a little out of the way, here are four fab eateries in various necks of the Valley.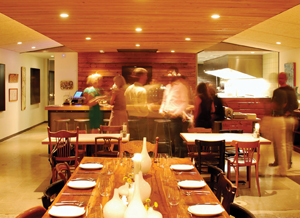 Tuck Shop
Gather 'round the table for an "at-home" meal Mom doesn't have to cook. Located in historic Coronado Park, the family-owned Tuck Shop sports a sleek 50's-style exterior with an inviting interior. The Tuck Shop's small-plate concept allows guests to sample several of the menu's hearty recipes influenced by the owners' cross-country ventures. 2245 N. 12th St., Phoenix, 602.354.2980, www.tuckinphx.com.
Don't Miss Dish: The creamy macaroni and cheese with crispy prosciutto and herbed breadcrumbs. —C.W.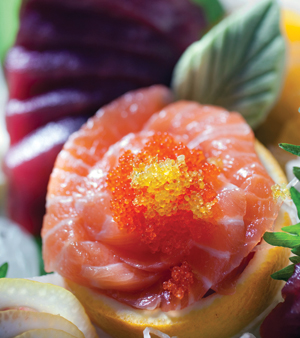 Pearl Sushi Lounge & Bomber Bar
Old Town's Pearl Sushi Lounge dishes up unique signature rolls and yummy small plates in a sexy, modern dining room. Menu favorites include the Pearl Bottle Rockets (shrimp, scallion and cream cheese egg rolls), Hawaiian tuna poke tacos, the Atomic Tea martini and the kicky Red Zeppelin rolls, topped with spicy tuna. 4252 N. Drinkwater Blvd., Scottsdale, 480.947.3275, www.pearlsushi.net.
Happiest Hour: Get to Pearl Sushi for $6 signature sushi rolls (like the delish Rice Crispy) during the nightly happy hour, which is 4 p.m. to close every night. —M.L.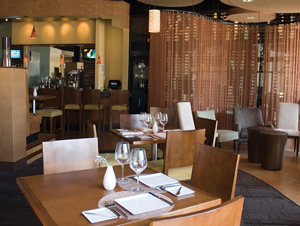 Cork
Even the mac and cheese at this Chandler restaurant is considered fine dining (it comes with barbecued pork belly, smoked bacon and chanterelle mushrooms). Cork serves up small, scrumptious plates in a contemporary space—we especially adore the real cork accents, from the coasters to the wine list cover. 4991 S. Alma School Rd., Ste. 101, Chandler, 480.883.3773, www.corkrestaurant.net.
Don't Miss Dish: The veal loin and braised shoulder with creamed parmesan gnocchi, pancetta and spinach-almond pesto. —M.L.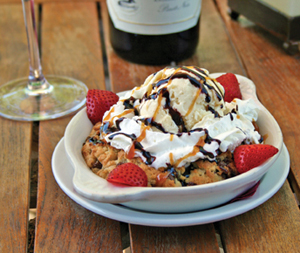 Armitage Bistro
At Armitage Bistro, wining and dining is the name of the game. Visit this welcoming Market Street at DC Ranch eatery for top-notch bruschetta, amazing wine specials and one killer cheese board. (It's so big, you can make it your meal.) 20751 N. Pima Rd., Ste. 120, Scottsdale, 480.502.1641, www.armitagewine.com.
For Dessert: The Armitage Baked Cookie, an undercooked cookie smothered with vanilla ice cream, whipped cream, strawberries, and chocolate and caramel sauces. —M.L.