Whether you're looking to dine nearby or venture to a restaurant a little out of the way, here are four fab eateries in various necks of the Valley.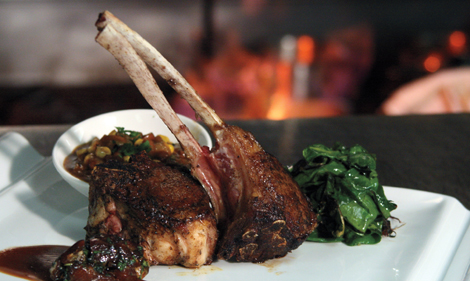 Litchfield's
Named after Paul W. Litchfield, the founder of Litchfield Park, and with a menu created by Phoenix pizza pro, Chris Bianco, The Wigwam restaurant pays tribute to the local area with its farm-to-table fare. 623.935.3811, www.wigwamresort.com.
Drink Up: From Nimbus in Tucson to Oak Creek Brewery in Sedona, Litchfield's celebrates the finest Arizona-based beers.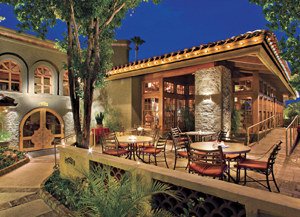 Rico's American Grill
Rico's American Grill, located at Phoenix's Pointe Hilton Squaw Peak Resort, is decked with mining artifacts as a nod to the area's rich mining history. On the menu, diners will find comforting, casual eats like the BLT Blast and Wicked Meatloaf sandwiches. 602.997.5850, www.squawpeakhilton.com.
Doggone It: On the weekend, head to Rico's Backyard, the restaurant's pet-friendly patio.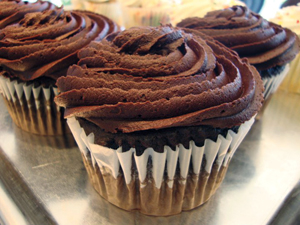 Caketini
Family-owned Caketini dishes up gorgeous custom cakes at Gilbert's San Tan Village. The bakery is also known for its delicious cupcakes—in flavors like lemon-raspberry, orange blossom and cookies-and-cream—that are almost too pretty to sink your teeth into. 480.786.3500, www.caketini.net.
Drink Up: To wash down that pumpkin spice cake, try an offering from Caketini's espresso bar.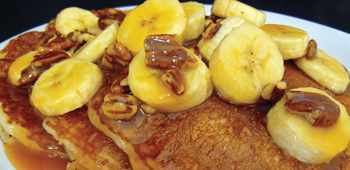 Perk Eatery
Dishing up some of the Valley's most delicious pancakes, Perk Eatery has become a breakfast staple for the Scottsdale crowd. For a hearty start to your day, try the Fancy Pants Scramble or corned beef hash sided with rosemary potatoes. 480.998.6026, www.perkeatery.com.
Don't Miss Dish: Stop by for owner Pauline Martinez's eat- 'em-to-believe-'em sweet cream-and-vanilla scones on weekends.