Page 2 of 2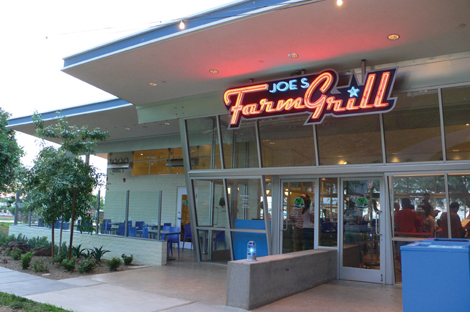 Best Kid's Restaurant
Joe's Farm Grill
Joe's Farm Grill serves up unfussy fare with an emphasis on farm-fresh ingredients to please adult and kid palates alike. After a Fontina Burger and a milkshake, kids can run free under the property's mesmerizing oak trees. 480.563.4745, www.joesfarmgrill.com.
Best Kid's Clothing
Little Artika
Located in CityCenter of CityNorth, Little Artika offers furniture, transportation and clothing that'll make your tot the envy of the sandbox. 480.563.9333, www.littleartika.com.
Best Private School
Notre Dame Preparatory
In addition to a vigorous curriculum and a growing presence in state sports, the Northeast Valley's Notre Dame Preparatory offers advanced placement, college preparatory and honors programs. 480.634.8200, www.notredamepreparatory.org.