Page 1 of 6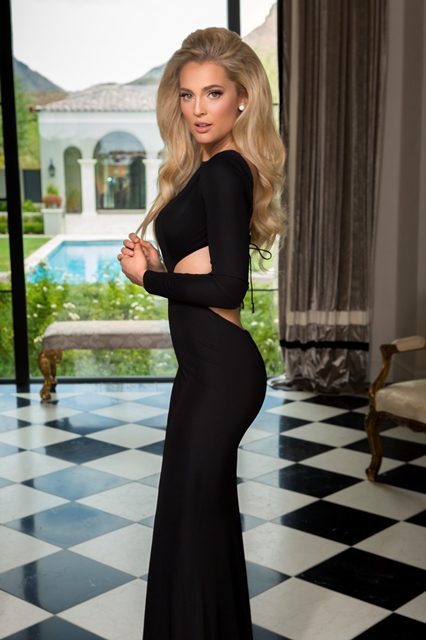 A night home alone in a $5.8-million North Scottsdale mansion? Things could be worse.
PHOTOGRAPHED BY CHRISTOS SEWELL. MAKEUP AND HAIR BY ALLISON PYNN. MODEL TAYLER FROM FORD/ROBERT BLACK AGENCY. STYLING BY HEATHER HOLM. FASHION FROM CRUSH BOUTIQUE. ALL JEWELRY FROM GALICIA FINE JEWELERS. SHOT AT A HOME CURRENTLY FOR SALE IN SILVERLEAF, LISTED BY SILVERLEAF REALTY. HOME DESIGNED BY DALE GARDON DESIGN AND BUILT BY SALCITO CUSTOM HOMES. INTERIORS BY REBECCA SALCITO.
ABYSS Resis Dress, $260. Crush Boutique. Jewelry by Galicia Fine Jewelers.