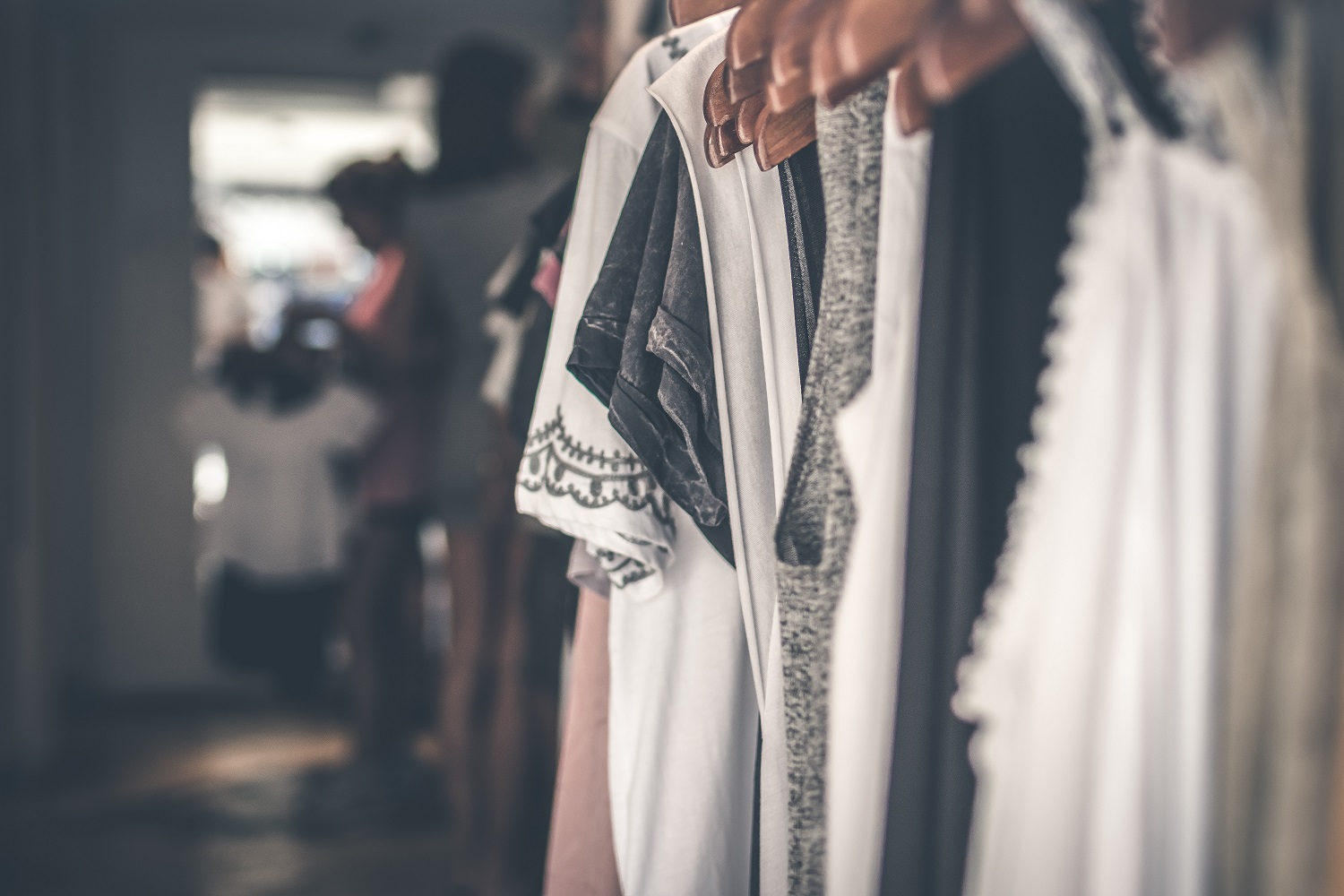 What is a well-edited wardrobe? We all know about the mandatory LBD, the little black dress. Most of us also have those one or two go-to outfits, the few well-loved ensembles that we know work. Now, take that concept and flip the ratio. Instead of having a few favorites to fall back on, along with a whole bunch of things that you love on the hanger, but have to play with to make work, make the bulk of your wardrobe exclusively tried and true gems.
A wardrobe that consists exclusively of pieces that fit you, flatter you, and that you enjoy wearing is a well-edited wardrobe. Why is that a luxury?
The Right Clothes Give You Poise
There is real power wearing just the right outfit. You've felt it. Knowing you are wearing the exactly right thing for the occasion, knowing it flatters your body and sings your style, is priceless. When you don't have to worry about what you are wearing, you can be present in the moment.
We've all experienced the consequences of choosing clothes or shoes that aren't quite right. Remember that time you forgot how much those adorable sling-backs pinched until you spent the day trying to focus on what your boss was saying instead of the blister growing on your toe? We've all been there. Your clothes shouldn't get in the way of your confidence and comfort. They should make you feel effortlessly your best you.
Having Only Great Options Saves Time
It's a coup to be able to pull the perfect combination of items out of your closet without trying anything on.
The reason your classic pieces are the workhorses of your wardrobe is because they are dependable. They look great and appropriate every time, so of course you rely on them.
Shouldn't almost all of your clothes fill that bill? Every shopping excursion presents an opportunity to be thoughtful in transforming how you think about what's in your closet. Look for style, of course. Set a standard for yourself beyond appearance. Is it well made? Will it wear well? Can you pair it with a variety of looks?
Naturally, your style is paramount, but don't break out your wallet just because it's cute. Do a little bit of extra work up front, while you shop, to make sure that anything you grab from your closet at home is a sure thing for both fashion and use.
A bonus time-saver is to put all those carefully chosen clothes and shoes into a beautifully organized closet, so you can really, truly just grab, go, and look fabulous!
Packing for Vacation Is a Snap
Everyone loves a good vacation. Limiting hassle is the key to really enjoying your time off. Preparation is key! You've already done the work of figuring out how and where to spend your time, making the reservations, and thinking about all the things you need to button up before you leave. Let the packing for vacation be one thing you don't have a whole to-do list for.
You don't want to be frantically shopping for the right pieces to fill your suitcase in the days leading up to your trip. If your closet is well stocked with good options, you won't have to panic shop. Instead, you can assess the items you already know are great for you and cull down to the four golden rules for travel clothes: light weight, versatile, comfortable, and stylish.
Consider, for example, this simple, stylish pair of sandals for women. They weigh almost nothing and take up very little space. Yet, they can be worn with everything from jeans to dressy sundresses. Sticking to brands you know focus on comfort and quality is a smart way to pack successfully without having to give it too much thought.
It's a Win for Your Bank Account
Shopping at the last minute puts you at the mercy of whatever you happen to be able to find when under a stressful deadline. It's not the ideal circumstances for finding items that are of good value. Even worse is buying things that aren't up to snuff only to have to replace them. Buying quality clothes is budget savvy! Like a good carpenter measures twice and cuts once, a careful shopper making smart decisions up front ensures a beautiful, lux, affordable wardrobe.