Page 3 of 3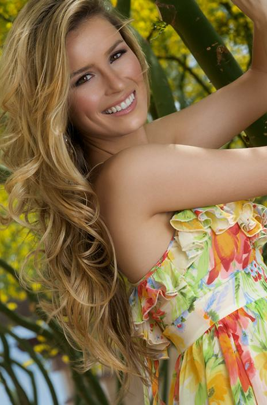 Stephanie, our first-ever Face of Foothills, is a SIM model. Where did you find Stephanie?
Yes! We absolutely love Stephanie. Not only is she incredibly stunning, but also so sweet and genuine. Stephanie actually found us. She attended an open call we had and I offered her a contract on the spot!
What do you think makes Stephanie so special?
I think her positive energy and inner beauty radiates through her outer beauty!
What has Stephanie accomplished since she won Face of Foothills?
A national spot for Cosmomedicine on QVC, commercial for Blue Mountain Almond Breeze, a role on "Everything Must Go" movie starring Will Ferrell and Laura Dern.
What are some words of advice you have for this year's Face of Foothills contestants, and all aspiring models?
The modeling world is a crazy world. Make sure you know who you are and what you stand for before getting into this crazy ever-changing business or you will get eaten alive! Also, don't ever give up. Just because one client or agency says no, keep trying. If you truly want something, you can achieve it!
For more information on modeling in Arizona or booking S.I.M. models, visit www.sim-agency.com.