Page 2 of 3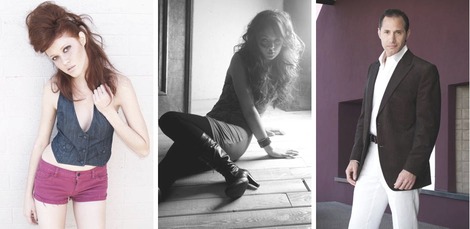 Tell us a little about your roots- how did the fashion industry pique your interest?
I started out modeling as a child and teenager, doing local things. Then I became interested in shooting photography. I started shooting professionally at age 17 doing modeling portfolios, acting headshots, family portraits, weddings and more. I also studied with the late Elayne Stein for acting for two years. I have always loved fashion and art, they are one and the same. I love to be able to find a new model, develop her, then see her in an Abercrombie ad a year later. It's a really cool feeling helping others achieve their dreams while achieving my own.
How did you begin model-wrangling, and when did you start the SIM Agency?
It took me about eight months to develop the agency between getting licensed, finding models, etc. We started six years ago in 2004.
What are your favorite parts of your job?
I love finding a "diamond in the rough" and making her a star. It's crazy how many beautiful people there are out there that have no clue! I also love producing fashion shows and working with my models.
What makes SIM different from other agencies?
We are a small boutique agency. We do not sign everyone that walks through our door. We are very selective. We believe in quality over quantity. We also represent artists: photographers, makeup artists, hair stylists, fashion illustrators. So for a client, we are a one-stop shop! It makes it very convenient for our clients.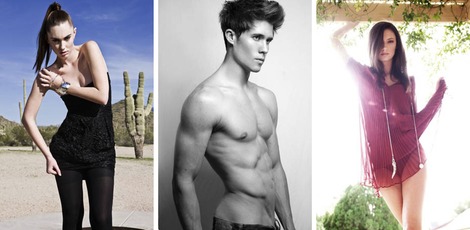 What do you look for when scouting new talent?
Well, first of all their looks- obviously. But they must have a great personality as well. Nobody wants to work with a diva or someone with an attitude, including me! I try to have a diverse blend of talent ranging in ages and ethnicities.
What are your models up to? Any exciting castings?
Right now, we are in the middle of placing models overseas [and to other cities] for the summer. So far, Ariel is going to Beijing, Lauren is going to Seoul, Rachel possibly NYC, Alexis to NYC, Morgan to LA, Zandrea to Asia, hopefully!
Click Next for more on how Sugar found Face of Foothills 2010 Stephanie Mannon