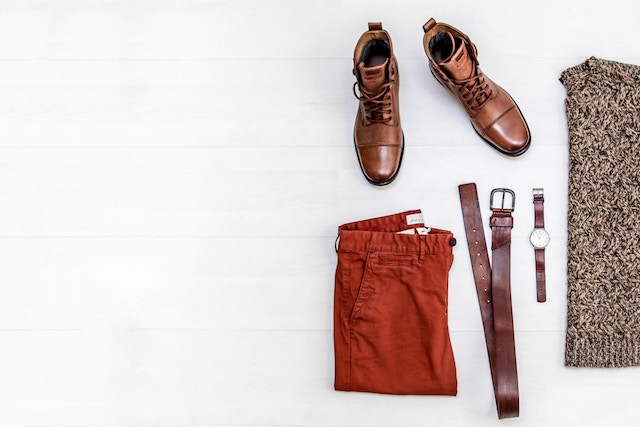 Photo courtesy of Nordwood Themes on Unsplash.
The holiday season is officially here. With it, we welcome the annual return of crisper weather, darker-toned color trends and, yes, us Phoenicians now finally have an excuse to drape ourselves in lavish winter coats and make use of our darling pairs of boots.
Though these festive few months are indeed exhilarating and fun, they also bring along with it a lot of parties and social interactions. Whether it's the inevitable office party, the fair share of family affairs and holiday celebrations galore, we find ourselves constantly on-the-go and out-on-the-town.
Winter is the season of dressing to impress. The cooler temperatures offer the perfect opportunity to showcase your individual style whether it be through layering or even by pattern-pairing your attire. There are dozens of statement looks and style trends for men that are sweeping the world of fashion, and we've rounded up a few of our personal favorites, courtesy of Tom Simon from Scottsdale's very own luxury clothing outlet, The Clotherie.
Flannel Fad
While many may argue that flannel has never really gone out of style, it's certainly never been considered as popular as it is right now. Even major luxury brands like Faherty and Peter Millar are polishing the style to make it a bit more modern and are incorporating it into their own collections. If you're in search of the perfect daytime-to-nighttime attire, the flannel offers the ideal amount of structure and versatility to double as both.
Collared Shirt and Crew Neck Craze
Business-casual has never looked so good. Layer a classic wool crew neck over a simple collared shirt to create a charming, European-centric outfit that is as modish as it is comfortable. Complete the ensemble with a pair of suede loafers and dress slacks for a refined look that will make you the style-envy of fellow party-goers.
Velvet Blazer Vogue
The velvet blazer is a timeless treasure in any decade. The slimming piece helps to structure a more symmetrical and sophisticated look on any figure. It's also an excellent way to add a pop of color and class to an otherwise mundane evening outfit. This season, stylists recommend investing in one – preferably in black, teal or even burgundy shades.
With these style tips, you're sure to be the talk of any holiday party or gathering.