Page 1 of 8
While we aren't sure anything can ever top the absurdity of the $25,000 Cupcake Cars Neiman Marcus featured in 2009, their 2012 Fantasy Gift Guide goes above and beyond in every other way. This year, lucky giftees can receive Rocketeer-style jetpacks, walk-on Broadway roles, a Versailles-inspired henhouse, arcade supermachine, the ultimate luxury tailgating trailer and tons more.
Click through our favorite gifts available in Neiman Marcus' 2012 Christmas Book - Fantasy Gift Guide.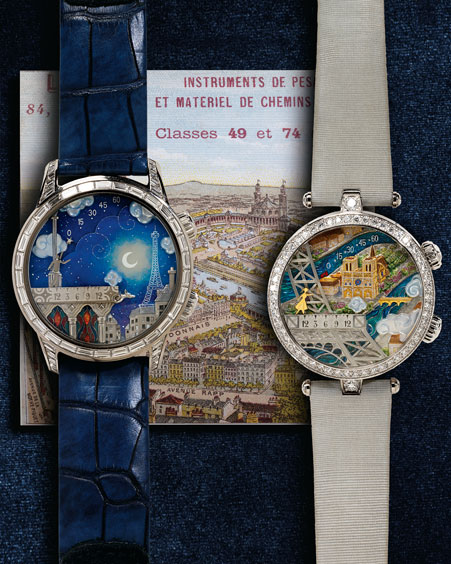 His and Hers 2012, Starting at $1,090,000.
"This tale of love found and lost inspired the "Poetic Wish" watches from Van Cleef & Arpels. Mini works of art on the outside and exemplary displays of technical watchmaking behind the dial, these masterpieces are in need of their own happily ever after."