Page 2 of 4
Best Intellectual Property Law Firm
Jaburg & Wilk PC
Drumming up your own genius is a lot of work; that's why voters chose Jaburg & Wilk PC as the firm trusted to protect their most valuable asset—their creativity. 602.248.1000, www.jaburgwilk.com.
Best Florist
Camelback Flowershop
For fresh florals and botanical arrangements, voters selected Camelback Flowershop as their preferred green-thumbed professionals. 602.840.4646, www.camelbackflowershop.com.
Best Graphic Design
Avenue 25 Advertising & Design
Voters agree that Avenue 25 is the expert when it comes to visuals and graphics that make a Web site attract and keep visitors' interest. 602.864.1233, www.ave25.com.
Best Investment Firm
UBS
From wealth and asset management to investment banking, our voters appreciate UBS's worldwide reputation and convenient Valley locations. www.ubs.com.
Best Job Web Site
Jobing.com
As an industry leader, the well-known Jobing.com has assisted countless individuals in returning to the work force. www.jobing.com.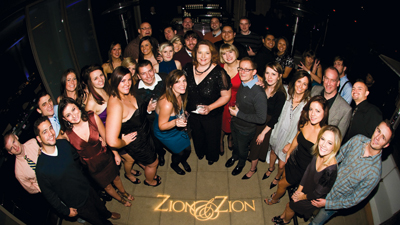 Best Advertising Firm, Best Public Relations or Marketing Firm and Best Social Networking or Online Media Firm
Zion & Zion
Need the creative edge? Follow in the footsteps of numerous Valley businesses that sought out Zion & Zion for their marketing needs and beyond. As an all-encompassing, one-stop shop, Zion & Zion was selected by our voters primarily due to its multitude of offerings and mastery in all things media. 480.751.1007, www.zionandzion.com.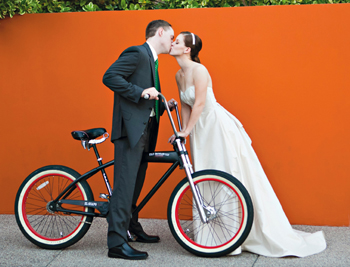 Best Photographer: Weddings
Tim Stansell, The Visionyard Wedding Photography
Every couple wants to remember all the angles of their big day. Voters love the romance and realism that exudes from Tim Stansell's work around the wedding circuit. 602.374.2728, www.thevisionyard.com.
Best Laundry/Dry Cleaner/Alterations
Organic Dry Cleaners - Second-Year Winner
Boasting earth-friendly techniques, chemical-free treatments and organic products, Organic Dry Cleaners is a favorite among voters for its peace-of-mind practices. www.organicdrycleaners.com.