Page 1 of 3
Teens and tots want to look good, eat well and have fun, too. Take a look at the Valley favorites of local kids...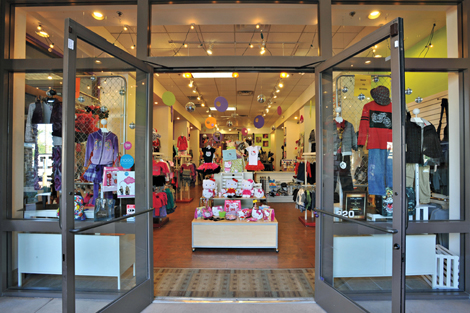 Best Kid's Clothing
Urban Kidz
It's never too early to start dressing like a pro, and with Urban Kidz your child will make life his or her runway. Urban Kidz is a one-stop shop for wardrobing Valley children from head-to-toe. Many lines carried are exclusive, high-quality pieces that are all moderately priced. New inventory arrives weekly, so your fashion- forward tot will always be the talk of the playground. www.urbankidzwear.com.
Best Kid's Birthday Spot and Best Kid's Entertainment: Indoors
Great Play, A Unique Gym for Kids
Is your little munchkin full of energy? If so, bring them down to the best birthday and indoor entertainment spot in the Valley: Great Play, A Unique Gym for Kids. Great Play is designed with a child's development in mind. The gym's Interactive Arena houses a variety of activities and classes, which make it fun for kids to increase motor skills, sports skills, fitness and coordination (but don't tell the kids that or it will spoil the fun). www.greatplay.com.