Page 5 of 5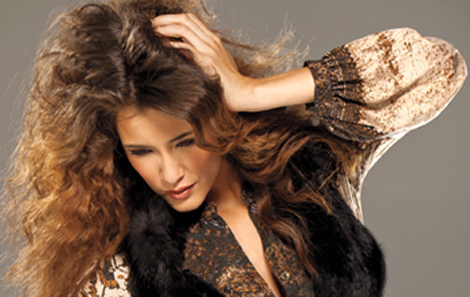 Best Event Design & Decorations
Creative Occasions-2011 Winner
Creative Occasions specializes is event design and décor rental, including props, linens, chair covers and LED furniture. Husband-and-wife team, Corinne and Matt Carr, pride themselves on taking blank canvases of event spaces, in both Arizona and California, and transforming them into amazing masterpieces. www.creativeoccasions.com.
Best Florist
White House Design Studio-2011 Winner
Since 1995 the White House Design Studio has been decorating Valley weddings and events with fresh and beautiful flowers. With more than 75 combined years of floral and interior design experience, owners Dennis Thompson and Brian Trahan impress with their passion, vision and quality of product. www.whitehouseflowers.com.
Best Catering
Benedict's Catering-2011 Winner
After spending more than 20 years in the corporate world and planning countless corporate events, but never finding the perfect caterer to seal the deal, Arizona native Dawn Kennington-Bejar took matters into her own hands and launched Benedict's Catering in 2003. (Its cafe opened in 2010.) www.benedictscaterers.com.
Best Laundry/Dry Cleaning/Alterations
Fifth Avenue Alterations-2011 Winner
For the perfect fit, Valley voters take their threads to Fifth Avenue Alterations in Scottsdale. The service is quick, precise and reasonably priced. 480.970.3994.
Best Job Search Web Site
Jobing.com-2011 Winner
Jobing.com is a Web-based local community board where employers can post open positions and job seekers can search local listings by ZIP code. The site not only matches employers with employees, but helps potential employees build and share their résumé with JResume, a free résumé builder. www.jobing.com.
Best Modeling Agency
Empire Talent & Modeling Agency, LLC-2011 Winner
Men, women and children of all ages, types, ethnicities and experience who believe they have what it takes to make it in the fashion industry trust the Empire Talent & Modeling Agency with their career. Owner Marisa Selafani has more than 18 years of experience in the entertainment business, which includes managing her son's career and working closely with Paula Abdul. Empire is one of the Valley's few licensed agencies that assists casting and creative directors, writers and producers who are looking for models in the state. www.empiretalentandmodels.com.
Best Web Design, Programming or Management Firm
Silverleaf Design-2011 Winner
Silverleaf Design has been designing Web pages in Phoenix for the past 12 years. The Web design company offers its clients affordable solutions, online education and sites that are compatible with all main browsers. www.silverlf.com.