Page 4 of 5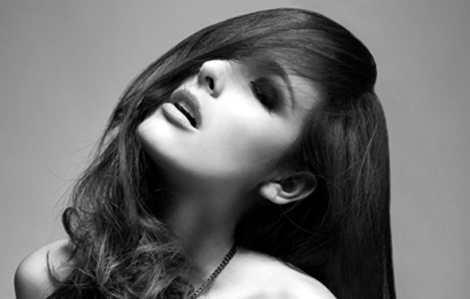 Best Photographer: Fashion & Beauty
Christos Sewell, Christos Sewell Photography-2011 Winner
Thanks to his work on editorials, fashion and swim shoots and more, Christos Sewell has proven to be a top fashion and beauty photographer of the Valley. What sets Sewell apart from other fashion photographers is not only his obvious talent, but anyone is able to be photographed by him—not just models and actresses. www.imagebychristos.com.
Best Photographer: Real Estate & Interiors
Dan Raustadt, Bigger Picture Images-2011 Winner
The word "photographer" is much too simple to describe Dan Raustadt, who considers himself a creative photographic artist. Photographing everything from architecture to celebrities, voters especially applaud his work in real estate and interiors. www.biggerpictureimages.com.
Best Photographer: Commercial and Best Photographer: Wedding
Chadwick Fowler, Chadwick Fowler Photographics-2011 Winner
Chadwick Fowler is a photojournalist turned commercial and wedding photographer. Fowler loved interacting with people as a newspaper photographer, but quickly learned it put too many limits on his creativity. Since 2001, his story-telling photos have been gracing the Valley, including those from weddings, concerts and more. www.chadwickfowler.com; www.modernweddingscenes.com.
Best Photographer: Events and Best Photographer: Family & Portraits
Michael Levack, Levack Photography-2011 Winner
Michael and Joe Levack have more than 45 years of combined photography experience. Joe covers the Midwest, New York, Chicago and Miami while Michael handles the West Coast, including the Valley. As a whole, Levack Photography shoots advertising, thermal photography and everything in between, but voters would like to reward them for their work in events and portraits. www.levackphotography.com.
Best National Valley-Based Company and Most Philanthropic Company
GoDaddy-2011 Winner
Known for its racy commercials, GoDaddy has provided people nationwide with Web domains, hosts, servers, storage, design and more. Valley voters love GoDaddy for its continued Web service as well as its yearly donations to charitable organizations like Hope for Haiti, Make-A-Wish Foundation and more. www.godaddy.com.
Best Wedding Planners
A Day to Cherish-2011 Winner
Wedding coordinators from Phoenix-based A Day to Cherish have been executing top-notch weddings and events in the Valley since 2005. Coordinators match brides and grooms with professionals who fit their budget while designing a personalized experience. www.adaytocherishweddings.com.