Page 1 of 2
It's a car. It's a plane. It's the best in the Valley...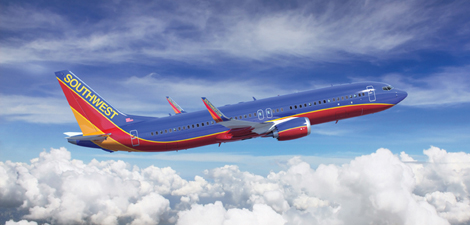 Best Airline
Southwest
What started as a low-cost airline based in Dallas has grown to the largest airline company in the United States. Southwest Airlines and its infamous Canyon Blue livery have won over the hearts of many American passengers. From its Rapid Rewards program to free baggage check-in and friendly flight attendants, Southwest Airlines is a "Just Plane Smart" decision when booking your next destination. www.southwest.com.
Best Dealer Service: BMW
BMW North Scottsdale
The staff at BMW North Scottsdale promises to make your car-shopping experience fun and memorable. Regardless of if you purchase a new or a certified pre-owned BMW, BMW North Scottsdale will leave an impact on you that most dealerships cannot compete with. www.bmwnorthscottsdale.com.  
Best Dealer Service: Cadillac
Coulter on Camelback
Coulter on Camelback is a name that has been trusted by Arizonans since 1923. Coulter on Camelback is a family-owned and -operated dealership and is the oldest Cadillac dealer in Arizona. The Coulter family has successfully operated throughout generations (three, in fact) by treating every customer with the respect that they deserve, providing quality sales and service in a casual and relaxed atmosphere, and doing it at a competitive price. www.coultercadillac.com.
Best Dealer Service: Infiniti
Infiniti of Scottsdale
Looking for an infinite amount of exceptional customer service? Visit Infiniti of Scottsdale as it provides the finest Infiniti sales, service and parts available as well as proud traditions that the staff work hard daily to enhance. The dealership even appeals to online shoppers; it is a level one-certified Infiniti Internet retailer in Arizona offering unique benefits packages. www.infinitiofscottsdale.com.