Following a sold-out debut at Emerging Artists Theatre and back-to-back runs at Soho Playhouse, TIME BITER, a genre-bending one-act play written by and starring Arizona native Caroline Dunaway, will return to New York City this May for a three-week run at the historic Players Theatre in Greenwich Village.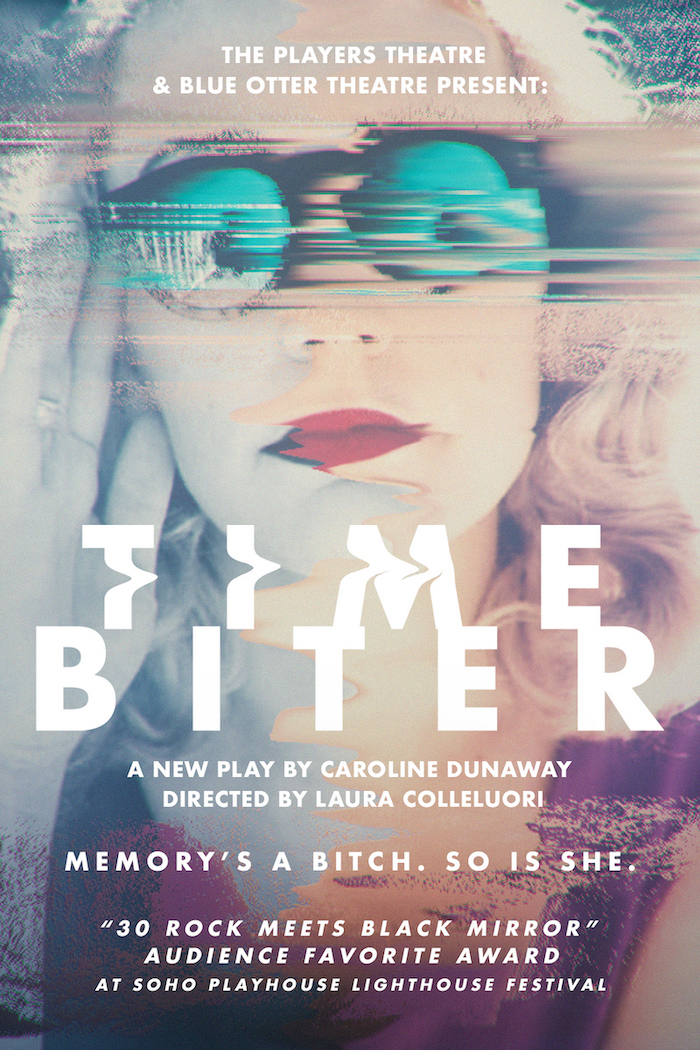 Directed by Laura Colleluori and created by an all-female creative team, TIME BITER is a heartfelt dark comedy with a sci-fi twist that follows the life of an award-winning movie star, Stella Howard, as she confronts the ghosts of her past and reckons with the person she's become.
The hilarious yet moving play begins in the year 2067, on Stella's 75th birthday. An unexpected birthday gift from her granddaughter—a new time-travel simulator—throws Stella back to the year 2019, a time in her life she hoped never to revisit. As Stella struggles to adjust to the life of a twenty-something nobody in New York City, she comes to realize that the particular day she's been forced to revisit may be the day her life changed forever.
"It's a brief, wacky love letter to trauma, and (hopefully) a spark of encouragement to all of us navigating the messy road to self-forgiveness," says Dunaway.
Dubbed by audiences as "30 Rock meets Black Mirror," TIME BITER is now in its third New York City run since it premiered to a sold-out house at the Emerging Artists Theatre as part of their New Works Series in October 2021. The production then went on to perform at Soho Playhouse as part of its 2022 Lighthouse Series, which showcases and uplifts new playwriting talent in the Off-Broadway landscape. Dunaway's show received Lighthouse's "Audience Favorite" award and was invited back for an extended run.
"I stumbled into my own personal power through writing this little play. More importantly, as we've performed it for audiences all over New York City, I've found connection with viewers who saw themselves in the story," says Dunaway. "I continue to slip on banana peels here and there, and time certainly does not heal all wounds. But I feel a sense of peace knowing that I wrote this all down, and if it makes a few people laugh—and maybe even approach their own darker moments with a bit more grace—my work is done."
TIME BITER will run at The Players Theatre in New York City from May 4–May 21, 2023 with performances showing at 7 p.m. on Thursdays, Fridays and Saturdays, and 3 p.m. on Sundays. For tickets and more information, visit timebiter.com.