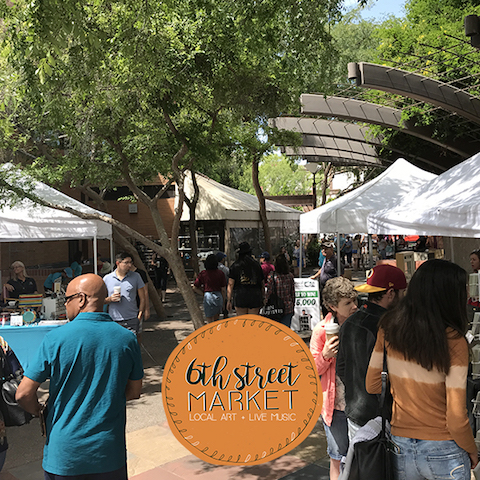 Enjoy a fabulous Sunday at the 6th Street Market in the heart of Downtown Tempe, showcasing locally produced handmade goods. Its back and in full swing for 2018, happening every Sunday through April 22nd, 2018 the 6th Street Market is a seasonal local multifaceted marketplace situated downtown at the beautiful 6th Street Park. Every Sunday from 11am until 4pm, they feature an eclectic mix of 30+ makers, food booths, live music, interactive art projects and much more. Some local brands featured include indie darlings Iconic Cocktail, Hardcore Handmade and All the Tiny Pieces, as well as numerous area designers, studios and makers of all kinds.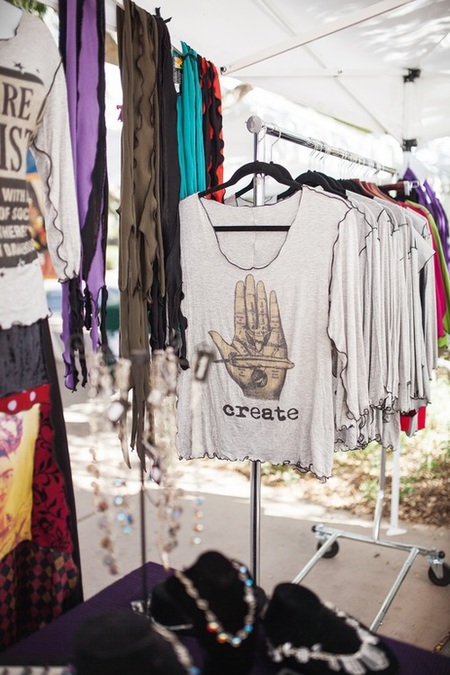 Downtown Tempe Authority has created a fantastic event for the community with 6th Street Market. Downtown Tempe Authority (DTA), who is an "award-winning, private non-profit organization that works in partnership with the City of Tempe to increase the value of Downtown Tempe through enhanced management, safety, marketing and promotional services on behalf of DTA members and other downtown stakeholders." DTA support's the budding arts community, providing artists with an opportunity to showcase and sell their work, while encouraging a thriving and diverse community of artists and makers in Downtown Tempe and the surrounding areas.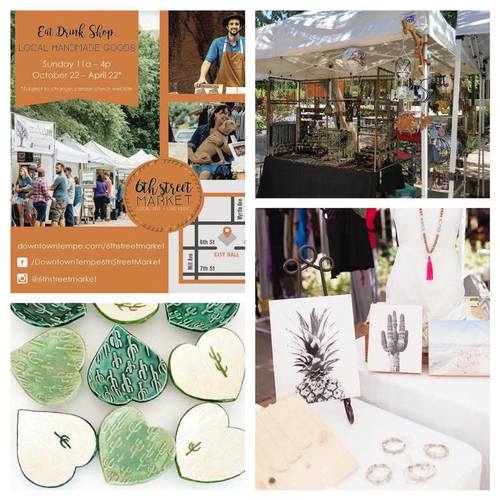 The 6th Street Market also plans to host special events throughout the season, highlighting differenct engaging events coordinated by great local companies such as Local Lily who've partnered with Stella the Airstream, a mobile photo booth outfitted inside a vintage Airstream trailer, raising money for a worthy cause Tempe-based pet rescue Lost Our Home. "We're beyond excited to re-launch the 6th Street Market this season with such a powerhouse of strong, talented and accomplished creatives," said the Downtown Tempe Authority's Director of Placemaking and market coordinator Julie Kent. She went on to say, "The market offers the opportunity for the community to celebrate, embrace and support local creativity while creating a true sense of place in our Downtown."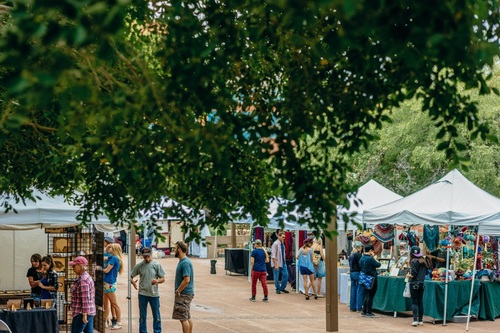 Art, Music, Food and so much more offered every Sunday, so get out of your house and explore beautiful downtown Tempe! Check out the 6th Street Marke and support local by shopping great local vendors, with their unique local goods and engage with the community! For more about DTA visit them online http://www.downtowntempe.com. *All images are courtesy and copyright of Downtown Tempe Authority and 6th Street Market.