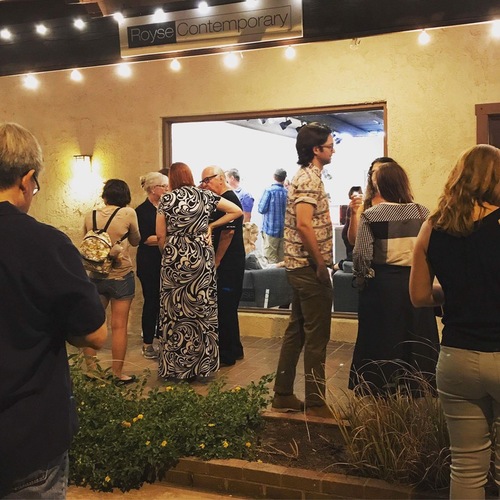 Southwest Contemporary Today is a vibrant multi-media group exhibition taking place at new gallery Royse Contemporary located in the heart of Old Town Scottsdale.
Curator and owner Nicole Royse has selected artists based on their distinctive voice, accomplished work, connection and history with the southwest, as well as their commitment and impact in the arts. Southwest Contemporary Today showcases the work of six noteworthy artists based in both Arizona and Texas including Angel Cabrales, Charmagne Coe, Gennaro Garcia, Daniel Shepherd, Marilyn Szabo, and Fred Tieken who push boundaries and redefine what southwest art is today.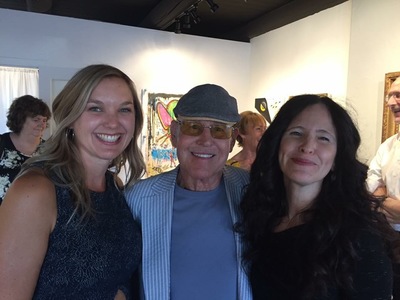 The exhibition will offer an eclectic selection of work, which includes collage, drawing, painting, photography, sculpture, and mixed media that are connected through bold imagery, vibrant color palettes and engaging styles. "I am honored to showcase this talented group of artists in my debut exhibition at Royse Contemporary, going on to say, "I have developed a strong relationship and deep respect for each artist and their work over the years and I am thrilled to bring their work to Scottsdale, states Royse."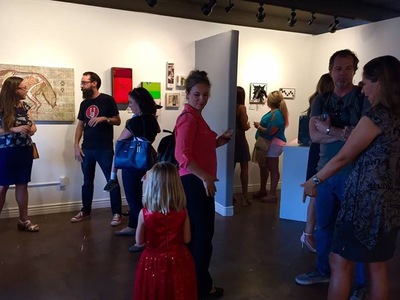 Royse Contemporary held their Grand Opening and debuted their first exhibition on Thursday, September 14th to massive crowds (estimated over 1,000 people attended during the 5 hour kick off event) that included a diverse and tasteful selection of art, the six featured artists were on hand discuccing their work, as well as brief remarks from owner and curator Nicole Royse. Southwest Contemporary Today will be on view through Saturday, September 30, 2017. Royse Contemporary is located in Marshall Square complex at 7077 E. Main Street, Suite 6, Scottsdale AZ 85251 (located on the south side of Main Street just west of Marshall Way).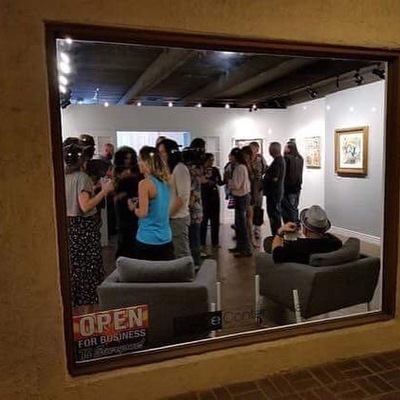 Royse Contemporary is open Monday & Wednesday by appointment only, Tuesday 10am-1:30pm, Thursday 5-10pm (Scottsdale ArtWalk is 7-9 weekly(, Friday 10am-1:30pm and Saturday 11-4pm. For more information about Royse Contemporary or for mentioned artists please visit roysecontemporary.com