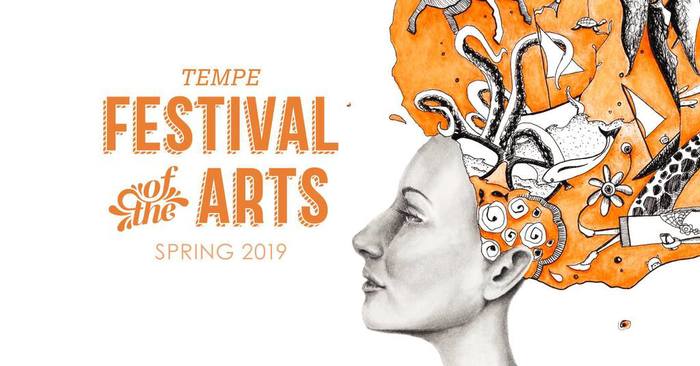 This year's TFA Featured Artist Karolina Adams
The 42nd Annual Tempe Festival of the Arts 2019 Spring Festival returns presenting art, edibles and entertainment in the heart of beautiful Downtown Tempe!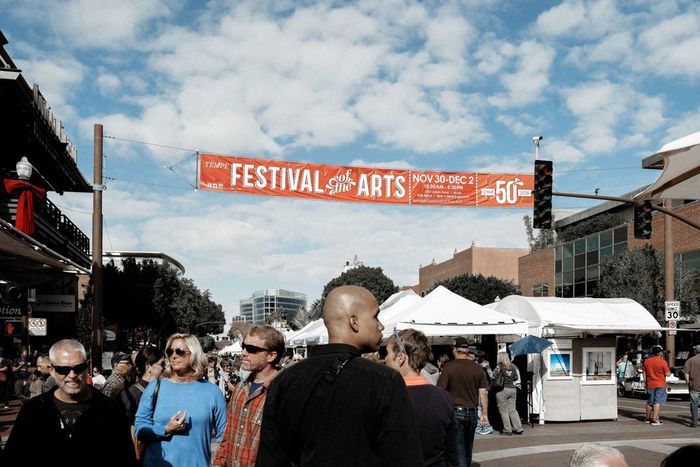 The Tempe Festival of the Arts focuses on showcasing exceptional visual art and its artists in a spectacular 3-day event taking place March 29 through March 31, 2019. Admission to the festival is Free and open daily from 10am to 5:30pm offering visitors the opportunity to explore wonderful Downtown Tempe's famed Mill Avenue and adjoining thoroughfares. The Tempe Festival of the Arts has consistently been ranked in the Top 200 Fine Art and Fine Craft Festivals in the nation and expects to see nearly 225,000 visitors this year! Produced by the Downtown Tempe Foundation as one of its signature staples, this year's spring festival brings fresh talent, artwork, musicians and opportunities to engage with the creative community. "Two of our largest annual undertakings are the Spring and Fall Tempe Festival of the Arts, which have really put Arizona on the map with regard to North America's amazing and vibrant art scene," said the Kate Borders, the Executive Director of the Downtown Tempe Authority.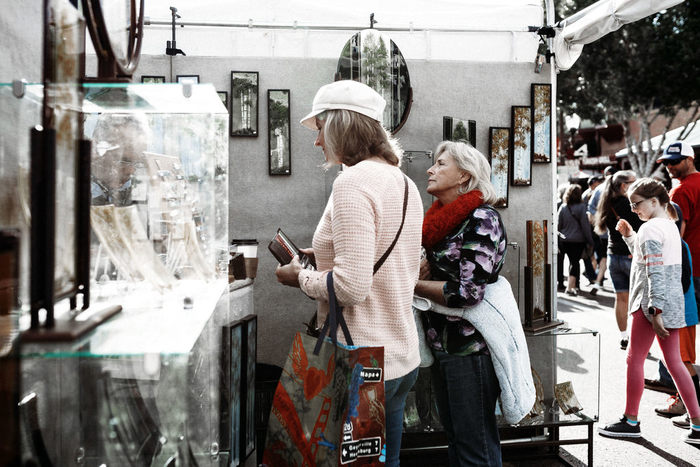 Highlighting a diverse and eclectic array of artists working in 16 different visual arts categories including ceramics, jewelry, photography, wearable art, and wood just to name a few. This year's featured artist is Arizona-based Karolina Adams, who specializes in ink and graphite creations that illustrate life from within her head. Her quirky style offers a touch of sophistication, mirroring her playful character with a serious core. Mill Avenue will be lined with up to 350 artist booths selected by jury, filled with unique, and hand-made artwork that offer visitors a wonderful opportunity to meet the artists and shop an eclectic collection of works. Borders notes that "The community has come to know Tempe as the place to connect, share and sell a marvelous mix of handmade artwork, jewelry and cottage goods."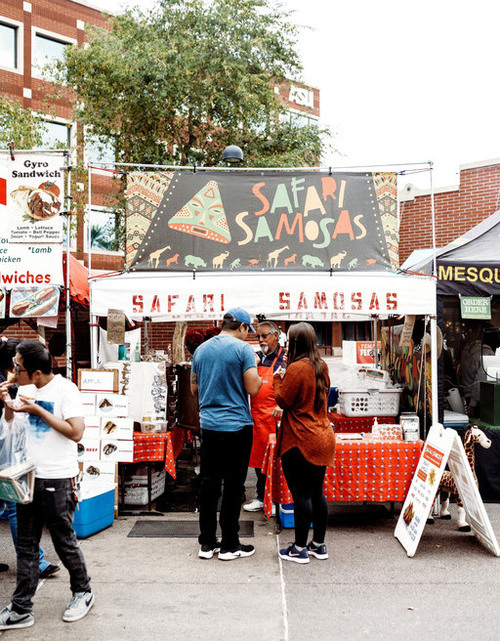 Find a diverse array of food and treats at the Food Court
A wonderful variety of food options from local vendors can be found throughout the festivalincluding a Food Court featuring Blue Banjo BBQ, Island Noodles and Sally's Corn on the Cob. Food trucks are a popular place to nosh on favorites like The Maine Lobster Lady, Waffle Crush and Yellowman Fry Bread. Additionally, the Cottage Edibles area offers sweets, treats and housemade goods, gifts and more. Adults can enjoy the Beer & Wine gardensincluding bottles for sale and samplings of wine, tickets required. Featured distributors include: Arizona Stronghold Vineyards, Burning Tree Cellars, Provisioner Wines, CaskWerks Distilling Company, Desert Diamond Distillery, Pedal Haus Brewery and Four Peaks Brewing Company.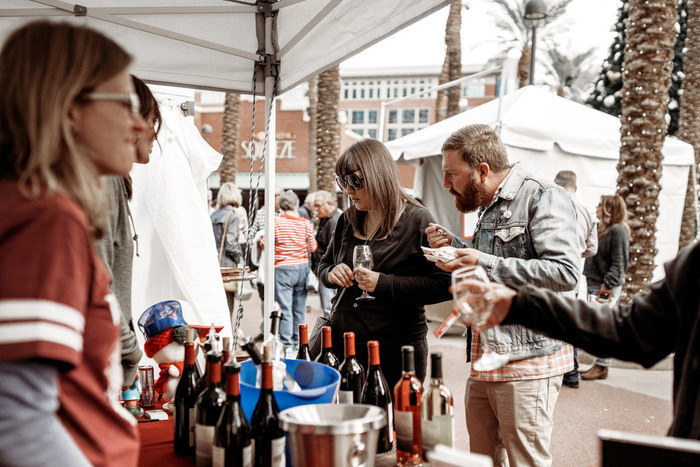 Sample Local Beer, Wine & Spirits in the Gardens
The Festival will present well-knownlocal and regional music with more than a dozen street performers! Attendees will enjoy wandering street performers, buskers, four programmed areas with live music including the Third Street Acoustic Space, the Unplugged Lounge and two stages; one at Centerpoint Plaza and another at Hayden Station. Attendees will enjoy an array of music including local favorites like The Sugar Thieves, Jake Dean Band, AZ Rhythm Connection, Karen O & The No No No's, Walt Richardson Band, Haymarket Squares and performances by the Phoenix Conservatory of Music and many others.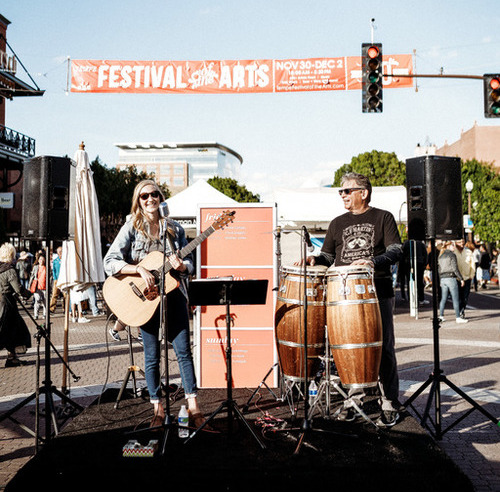 Live music and entertainment all weekend on multiple stages
Families will enjoy the Kids Block with the Chalk-A-Lot Street featuring a special curated chalk art section,hands-on activities for young artists, and a spectacular Young Artist Exhibition of K-12 art featuring 300+ student works from around the Valley on display and for sale. Returning is the "Young Collectors program", wherein a child can begin their art collecting journey by purchasing their very own piece of art handcrafted by one of the professional artists vending at the festival for just $5.00.
For complete Tempe Festival of the Arts details, artist line up and entertainment schedules visit them online at http://www.tempefestivalofthearts.com/. Be sure to follow them online on Twitter at @TempeFestivalArts and on facebook and don't forget to share your photos throughout the festival! *All images courtesy and copyright of Tempe Festival of the Arts.