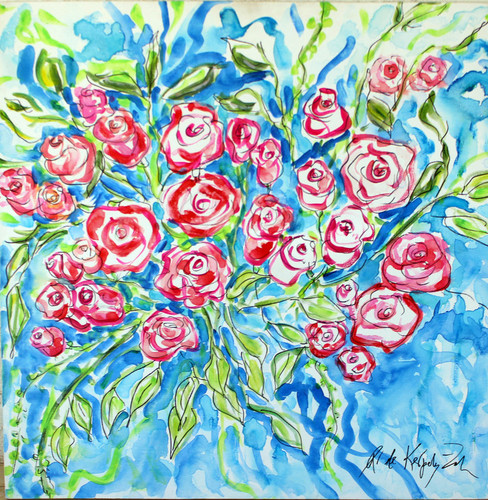 Painting by Andrea De Kerpely-Zak
Preserve your love forever and give the perfect gift of art this Valentine's Day from Gallery Andrea located in OldTown Scottsdale! Gallery Andrea offers a dazzling array of artwork and styles, in addition to a small rooster of artists that are local, national and international.
Currently showcasing romantic roses and other florals by Andrea de Kerpely-Zak, original miniature beautiful floral paintings by Andrea Zakrzewski, or a vibrant abstract painting by feartured artist Jack Jasper. Also shop the latest wearable floral art including scarves, dresses, and skirts designed by Zakrzewski. The "Valentines Show" will be on display at Gallery Andrea through February 28, 2019.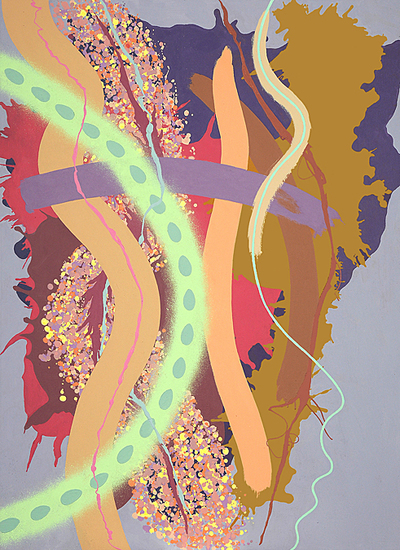 Painting by Jack Jasper
A staple of the Scottsdale art scene in Old Town Scottsdale's Gallery District since 2004, Gallery Andrea is owned and operated by international artist Andrea de Kerpel and her daughter Andrea Zakrzewski. Andrea de Kerpely-Zak is known for her colorful and delicate impressionist "Healing Flowers" that symbolize freedom and healing, which she has been creating for over 35 years. Notably she had two of her works commissioned by the late Pope John Paul II and her paintings are published with Georgia O"Keeffe.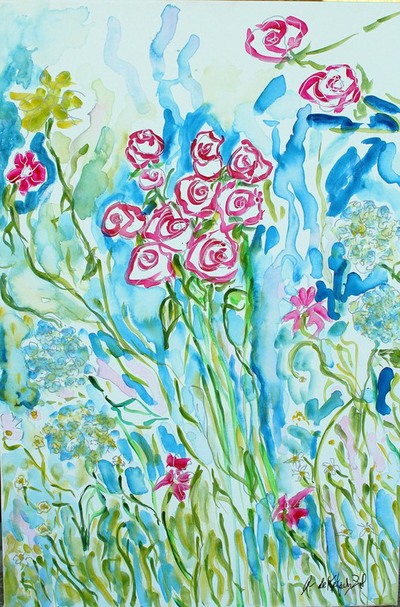 Painting by Andrea de Kerpely-Zak
Daughter and gallery partner, Andrea Zakrzewski paints akin to her mother utilizing a palette knife to create work that is inspired by nature reflecting a loose impressionistic style. Zakrzewski has infused her love of her mother's work with her passion for the impressionists like Monet and Van Gogh. She is also the fashion designer of Artsyandreaz Floral Fashion creating custom designed floral wearable art incorporating artwork by both mother and daughter, debuting her collections at Phoenix Fashion Week. Her wearable art is available at the gallery and online at Andreazfloralfashion.com.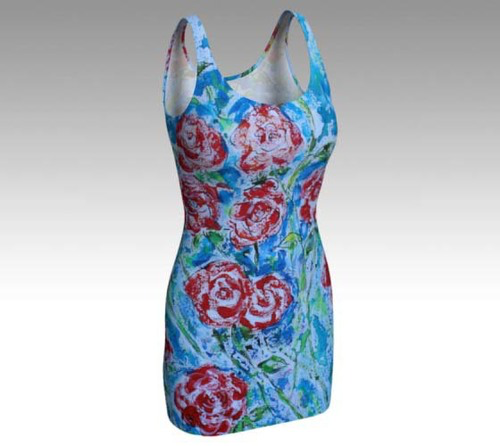 Dress by Artsyandreaz Floral Fashion
Visit Gallery Andrea and experience their incredible artwork first hand and meet this delightful and dynamic mother-daughter duo! The gallery is located at 7019 E. Main Street, Scottsdale open daily from 11am to 5pm, Thursday 7pm to 9pm, closed only on Sunday. For more information about this exhibition or Gallery Andrea visit http://artandrea.com/.* All images are courtesy and copyright of Gallery Andrea and artists.