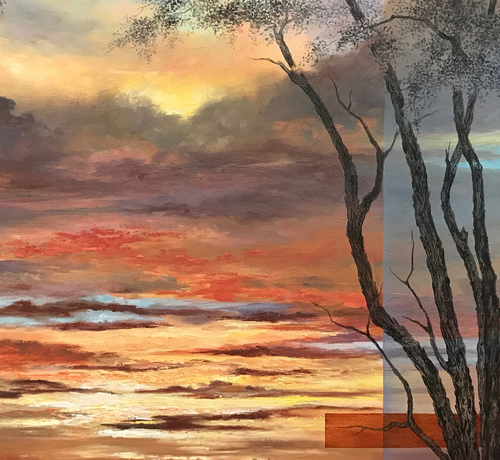 Carstens Fine Art Studio & Gallery will host a special Unveiling Party for 7 new painting by artist/owner Cyndy Carstens on Thursday, January 25th, 2018. Owner and artist Cyndy Carstens will host this exciting party that will showcase these new paintings which will be unveiled at 8pm during the Golden Palette Scottsdale Art Walk from 6:30pm-9:00pm. Visitors will have the opportunity to meet the artist and enjoy light refreshments and enjoy live music by renowned harpist Jocelyn Obermeyer.
Carstens work is perceptive, lyrical, and contemporary, yet emotionally recognizable and thought provoking. She creates amazing oil paintings exploring expansive spaces, moments of stillness and faith while reinventing portrayals of the southwestern landscape. Carstens uses a broad spectrum of colors blending realism and abstraction, resulting in beautiful and meditative artworks. Her paintings "bring one to focus and reflect on an awareness of ethereal atmospheres and intimate details of nature", states Carstens. Her work continues to focus on the ever-changing weather patterns of the Southwest with interpretations of the skies balanced by organic forms and landscape. The artist has introduced a new element of the urban landscape into two of her latest paintings.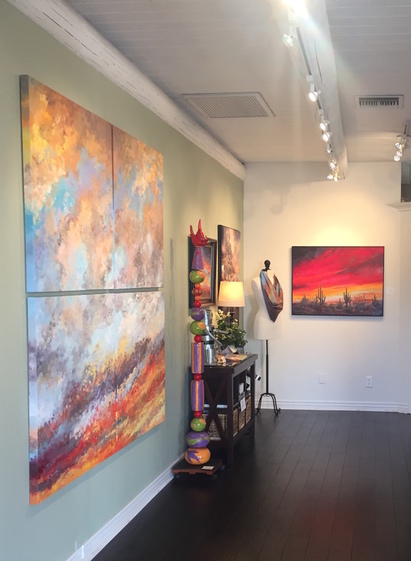 Carstens has exhibited her work extensively across the country and her work is represented at UGallery, of San Francisco, CA, as well as her own gallery. Collected by private and corporate patrons across the U.S. and 8 countries, Carstens' work has gleaned numerous awards, as well as being a guest on many television/radio news programs throughout her career. Recently her work was included in the prestigious National Weather Center Biennial – 2017 and she received the Artist Award of Distinction at the Richeson: Landscape 2016 Exhibition; Artist of the Year, Sonoran Arts League; Arizona Artists Guild Best of Show Award; Chairman's Award, Peoria Arts Council Annual Juried Exhibition; and Artist of Distinction Award, Manhattan Arts International. Cyndy has studied the arts at 4 universities including Arizona State University, 3 artist schools and purposes to be an eternal student. Carstens also shares her knowledge through workshops and private art lessons, please inquire for more information.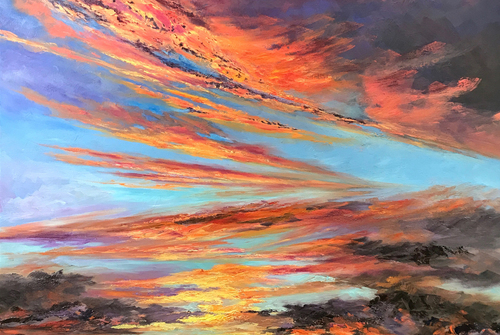 The Carstens Fine Art Studio & Gallery is located at 7077 E. Main Street #5 in the heart of Old Town Scottsdale, AZ. The gallery and studio are open daily (Closed on Wednesdays and Sundays). The exhibition may be viewed during business hours after the unveiling. For more information about Cyndy Carstens visit http://www.cyndycarstens.com. For all media inquiries or a private appointment please contact Artist and Owner, Cyndy Carstens by phone at (480) 946-3217 or by email at cyndy@cyndycarstens.com.