Cyndy Carstens is creating dazzling oil paintings that explore space, time and faith while reinventing the so-called southwest landscape.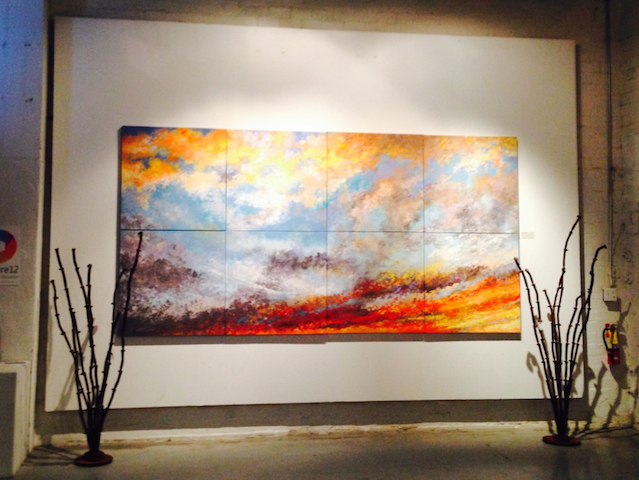 Carstens uses a spectrum of colors blending realism and abstraction, thus resulting in simply beautiful and meditative masterpieces. Her paintings "focus and reflect on portraying an awareness of the wide expanses of the sky and the details of nature", states Carstens. Carstens maintains her own fine art gallery and studio "Carstens Fine Art" located in the Downtown Scottsdale Arts District at 7077 Main Street #5, Scottsdale AZ 85251. She participates in the weekly Thursday night Scottsdale Artwalk opening her gallery up to the public from 7-9pm. Carstens has exhibited her work extensively across the country and UGallery in San Francisco currently represents her work. In addition to creating and selling beautiful art, Carstens is a philanthropist donating a portion of each sale to support several local charities.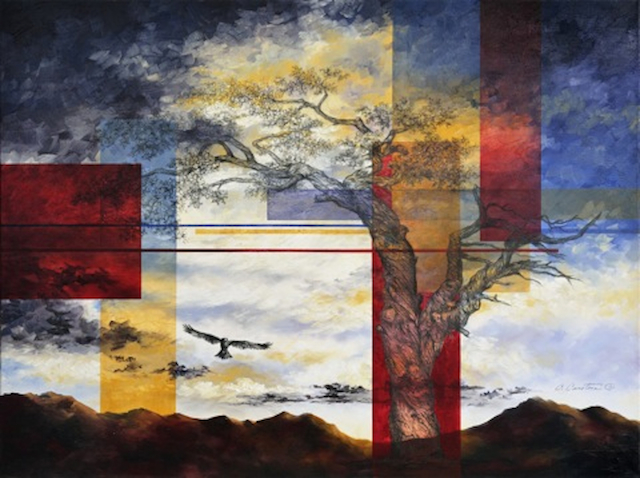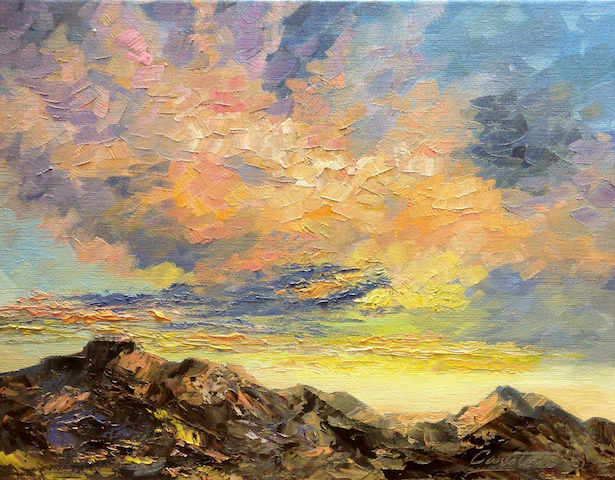 Working with oil and carbon, she is able to create mesmerizing images, moving beyond the clichéd typical landscape. Such as with her stunning ethereal oil paintings by Carstens such as the pieces titled "Ageless" and "Desert Song" which depict southwest landscapes intermixed with geometric shapes. When asked about the geometric shapes as seen throughout her work Carstens said, "geometric shapes represent the parts in our memories and experiences which contribute to our individual personalities." She recently exhibited her artwork at the monOrchid's Shade Gallery in Phoenix receiving rave reviews, as well as debuting a massive eight-panel painting titled "Color of Light" depicting a beautifully abstracted an expansive skyline. Amazing colors, intriguing compositions, and her painterly style offer a fresh perspective on the southwest landscape.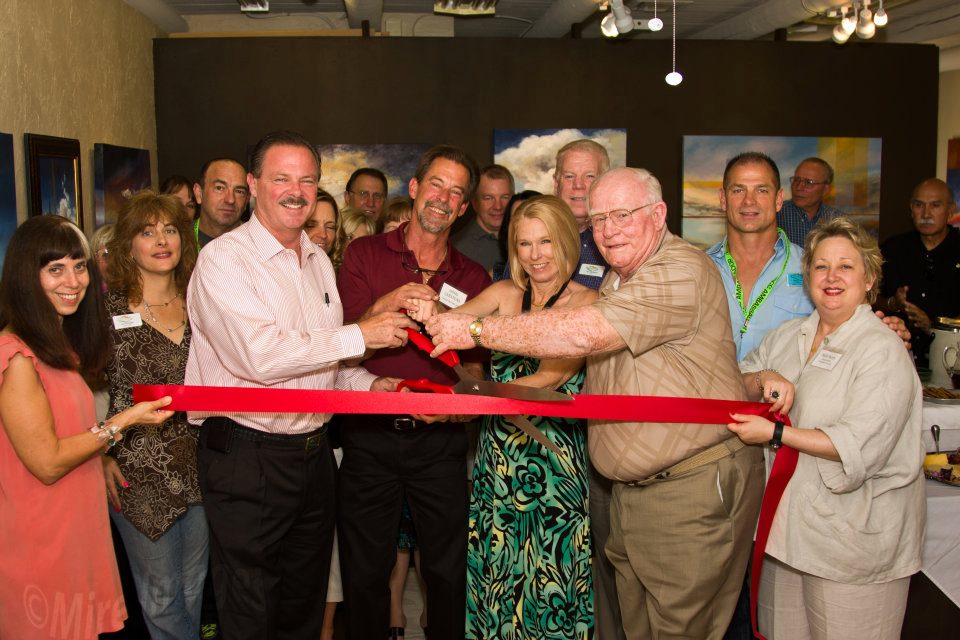 Carstens has several upcoming events in October including the Celebrating the 4th Anniversary of her gallery as well as the Scottsdale Artwalk 40th Anniversary, with a special reception the evening of October 23rd from 7 to 9 pm including music by Contemporary Flautist Sherry Finzer and Light Hors' d oeuvres and wine. October 1st through October 10th Carstens will host Interior Designer chairs in conjunction with the IFDA's "TAKE A SEAT" Fund Raiser to benefit Military Assistance Mission. November 8th through November 16th, 2014 Carstens is participating in the 3rd Annual Scottsdale Fall for the Arts, taking place in downtown Scottsdale. This week-long celebration, features 11 individual events ranging from art auctions to live paintings to performance arts, and provides an exciting experience for all arts travelers, visit there website for more information: www.ScottsdaleFallfortheArts.com. Get lost in the stunning southwest landscapes of Cyndy Carstens and be sure to visit her studio and gallery every during the Scottsdale ArtWalk! For more information about Cyndy Carstens visit http://www.cyndycarstens.com.