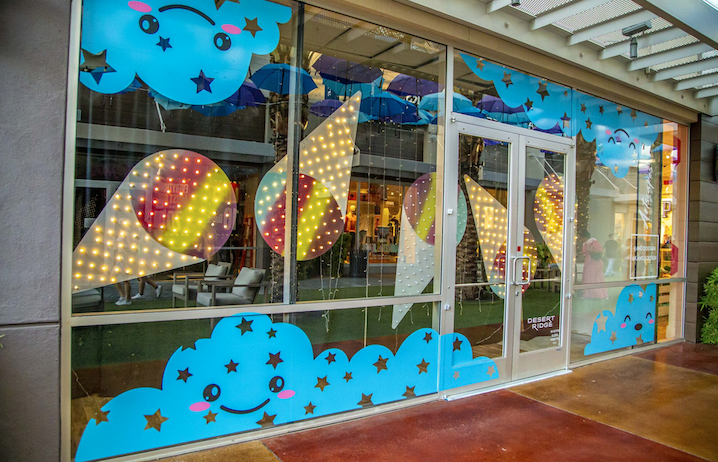 Desert Ridge Marketplace (DRM) is revamping the Artscapes window program to bring new and surprising pops of art into The District! They are calling all local artists to submit installation ideas for a chance to design their own window display. Chosen artists will be awarded $500 and will be featured through onsite signage and digital promotions. The deadline to submit is April 2, please see below for more details!
DRM is looking for unique and creative window designs to fill their vacant storefronts. This season's theme is EXPLORE. The interpretation can live in all different mediums (window paint, sculptures, interactive displays, projection, traditional art, paper installations) but must tie back to the overall theme.
Selected artists will be notified by April 5, 2021,and art must be completed by April 26, 2021. The duration of the installation will be through the spring and summer months. Please submit an application to Katie Hauptman ( This e-mail address is being protected from spambots. You need JavaScript enabled to view it ) and Jacklyn Briggs ( This e-mail address is being protected from spambots. You need JavaScript enabled to view it ) no later than April 2, 2021. Subject line: ARTSCAPES EXPLORE: PROJECT SUBMISSION
Artists interested in being considered should send a mood board for their idea/concept (if it's work that they have already created, please send samples of that), materials, any other considerations for installation, timeline: start to completion, any previous experience, social media handles and a summary of their art and concept along with reasons for interest in this project.
For more information on the project, visit https://shopdesertridge.com/event/artscapes/.