Three Days At Our Favorite Mini-Moon Destination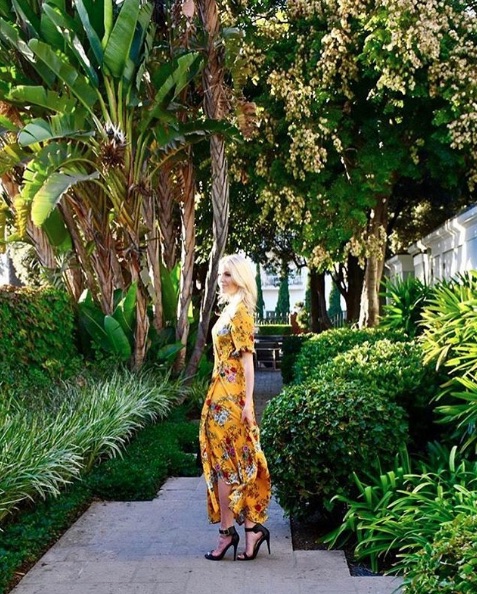 Source: Instagram @fairmontmiramar
Your honeymoon may be far off in the distance, or maybe even an infinite distance away.
Whether you can't imagine taking additional time off of work post-wedding, or are left with empty pockets from your merry nuptials, big blow-out honeymoons just aren't in the cards for everyone.
However, that doesn't mean that you don't deserve some sort of rest and recovery following the biggest day of your life, not to mention the months ahead of the wedding you spent in high-stress planning mode.
Cue: a mini-moon.
Whether it's a long weekend staycation or a quick trip to a not-so-exotic location, newlyweds are sure to love this peaceful ending to a hectic, but happy, wedding.
Better yet, you'll love finding a luxurious resort to stay at that provides you the option to explore the surrounding city, but offers enough that you have the option to stay right where you are.
And we've found the best place for you to live out your mini-moon dreams, in sheer luxury, peace, and chicness: Fairmont Miramar.
Here's why this place tops our list for mini-moon destinations.
Why You'll Love A Three-Day Mini-Moon at Fairmont Miramar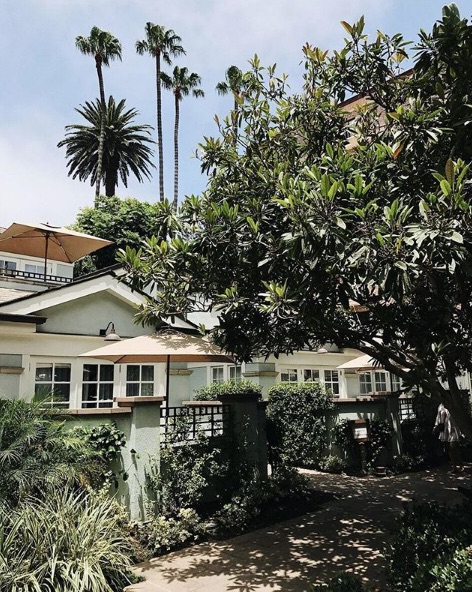 Source: Instagram @fairmontmiramar
Located in the gorgeous Santa Monica and a short walk from the beach, Fairmont Miramar is a majestic oasis amidst the chaos of Los Angeles.
And, with just three days here, you'll be ready to dive head-first into married life back in reality.
Here's what three fabulous days at Fairmont Miramar look like, though this serves merely as a starting point for your post-nuptial celebrations.
When staying at this resort, it seems as if the whole world is in the palm of your hands.
DAY 1
You'll want to arrive early and start your day off right with a late breakfast the resort's signature restaurant, FIG.
Chef Yousef Ghalaini has a way of turning seemingly ordinary food into magic. Sourcing its food from the local farmer's market and nearby farmers, FIG Restaurant's fare is not only some of the freshest you'll find in L.A., but also some of the most delicious.
[We recommend the Lemon Ricotta Pancakes with a side of Applewood Bacon.]
---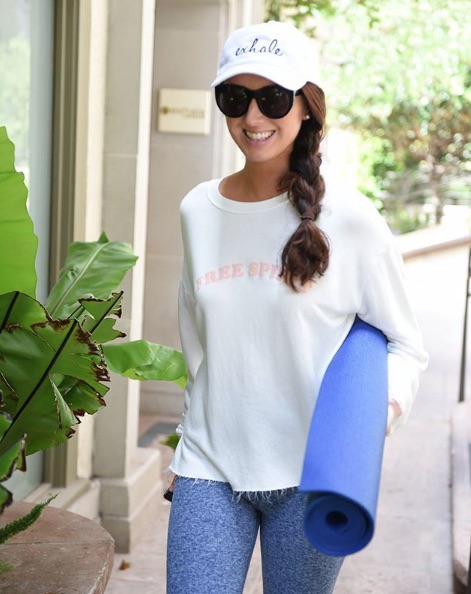 Source: Instagram @fairmontmiramar
Post-breakfast, make your way over to award-winning boutique fitness studio, exhale, for a yoga class.
Downward facing dog is so much more fun when you're brand new spouse is suffering through it right next to you.
But really, the instructors at this studio are top-of-the-line, and you'll feel ready to take on the day.
---
While there are some incredible services available to Fairmont Miramar, one of the best has to be their BMW bicycle and URB-E rental service.
Not sure what an URB-E is?
Well, there's really only one way to find out the fun that an URB-E can provide, and that's by trying it out yourself. We'll give you a hint: it's a foldable electric scooter that is more fun to ride down the beach than seems possible.
Hop on an URB-E or one of the resort's fancy BMW bicycles, and make your way down to Venice Beach to grab some lunch.
---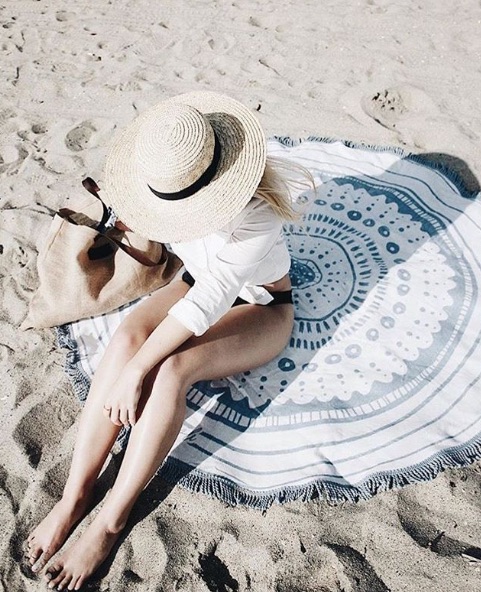 Source: Instagram @fairmontmiramar
After riding along the beach, chances are good you'll want to do some swimming and sunbathing.
And, Fairmont Miramar's Beach Club makes a day at the beach a piece of cake and heaven, both at the same time.
Simply make a reservation at the Beach Club desk in the lobby, and the resort will have chairs, towels, and food and beverage service waiting for you at a prime spot on the marvelous Santa Monica beach.
---
With a day full of swimming and sunning, dinner will likely be sounding pretty good.
And why not incorporate a bit of activity into it? Grab one of the resort's rental bicycles, and bike your way over to Abbot Kinney for a perfectly hip and delicious dinner.
---
A nightcap never felt so nice as it will after this sunny, adventure-filled day in the Lobby Lounge back at the Miramar.
DAY 2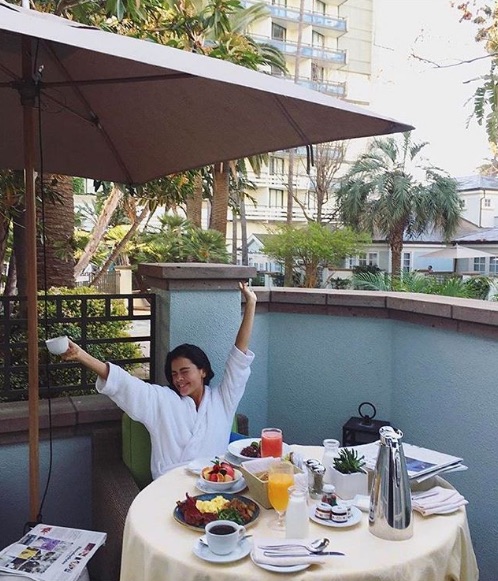 Source: Instagram @fairmontmiramar
With such an action-packed day yesterday, you won't feel guilty spending today relaxing and indulging.
Start things off on the right foot by ordering some fab room service (which is available 24 hours a day, just in case you need a late-night snack), and enjoying your breakfast out on the patio of your dreamy and private bungalow in your fluffy white robe.
---
At your own pace, meander over to the resort's chill pool area, where you will have no problem relaxing with a book and a cocktail (or five) in hand.
Grab a bite poolside as well to tide you over until dinner.
---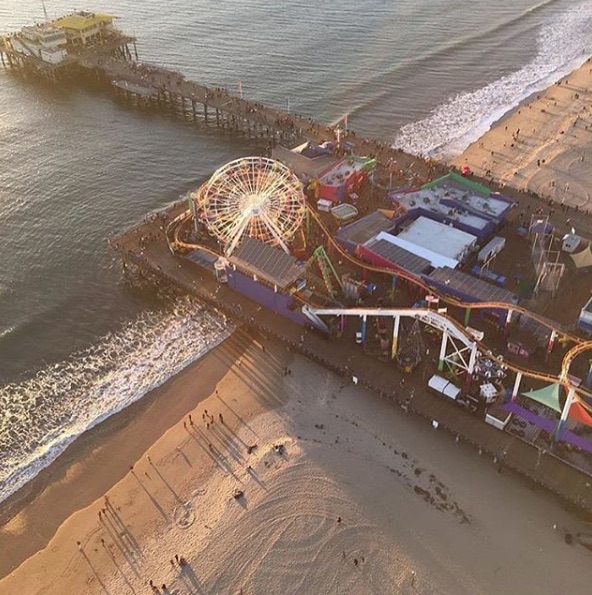 Source: Instagram @fairmontmiramar
Speaking of tide, you'll want to make your way down to Santa Monica Pier for sunset.
Here you'll find the area's famous nearly 100-year-old carousel, Pacific Park's exhilarating roller coaster, and the perfectly picturesque Ferris wheel (which is solar powered!).
---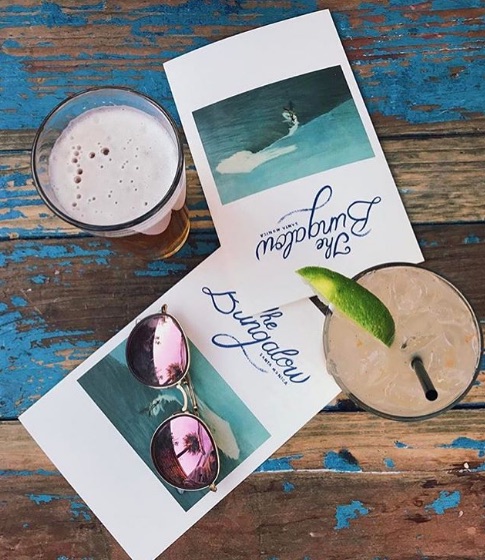 Source: Instagram @fairmontmiramar
Then, let the party begin because tonight, you're going to The Bungalow.
Anyone who's anyone has spent a night at The Bungalow, and we guarantee it was a night they'll never forget.
As one of the top nightlife spots in all of Los Angeles, you'll likely find a long, winding line out front on a weekend night, waiting to get in.
But trust us, it's worth the wait.
Not only are the fish tacos here to die for, the drinks are equally as delicious (ask for a skinny margarita, and you won't regret it), and the atmosphere is everything you ever dreamed a SoCal bar would be.
Fair warning ahead of time: You will have more fun than you expect, and will likely be nursing a hangover come tomorrow.
DAY 3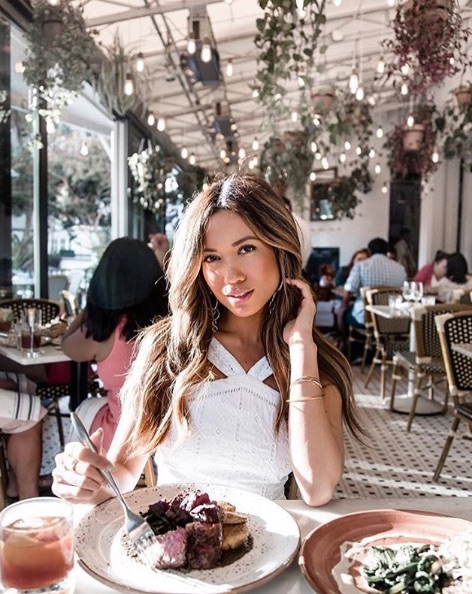 Source: Instagram @fairmontmiramar
Whatever time you find yourself getting out of bed post-last night's festivities, you're definitely going to want to head straight to FIG for brunch.
This brunch tastes like paradise when sober, so you will be speechless at how tasty this meal will be after you over-indulged last night.
[We suggest the Brioche French Toast and the Cali Med Burrito -- you're going to want both.]
---
You may find yourself with some energy after brunch to go for a final beautiful walk through the resort's neighborhood to soak up those sunny Santa Monica vibes.
But don't wander for too long -- you've got a couples massage awaiting you back at exhale Mind Body Spa.
This sanctuary will serve as the spot where you reach levels of relaxation you never thought possible, and with your love right there next to you.
Nothing like the massive cherry on top of a trip to paradise, right?
Feeling relaxed just by the sound of this? We are too.
We are claiming mini-moons as the new honeymoon, and think you should hop on booking your utopian mini-moon at Fairmont Miramar today.