You'll Love This AZ Resort For Your Wedding Destination
Few things could be more beautiful than saying "I do" to your loved one amongst stunning boulder formations that are estimated to be 12 million years old.
The strength and beauty of these boulders is quite moving, and you'll find them only at Boulders Resort & Spa.
There are a number of things about having your wedding at Boulders that you'll love, thus we are going to break things up into a couple of different posts.
For today, we are going to focus on the ceremony locations at Boulders that will provide you with the most picturesque and unparalleled views.
Here are the resort's incredible ceremony locations you can choose from:
Promise Rock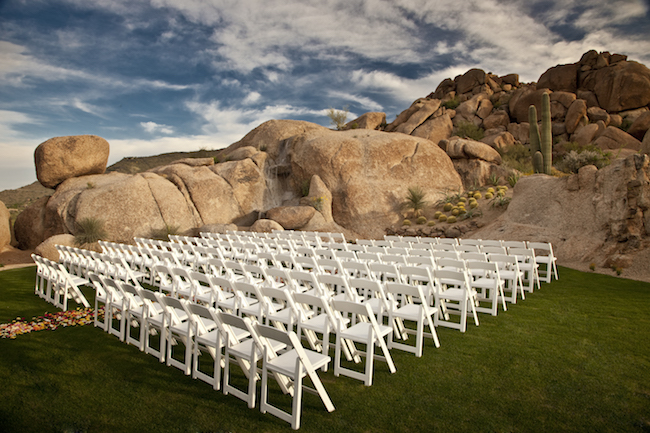 The 12-million years of history behind this rock makes it feel as if it is the perfect place for you to begin your live together with your loved one. The solid foundation of this rock is a symbol of the strength and love and partnership you are going to be entering into on your big day.
Not only will the rock stun you and your guests, you will also love the flowers and life that exist here as well. Prickly pear cacti bloom all around you, while rabbits and quail families run around.
Natural little sticks called latillas serve as a welcoming gate into Promise Rock that are covered with beautiful rosebush vines bursting with color.
There is even a "his & hers" saguaro cactus that sits above the venue, making this place really feel like the right place to begin your life together.
The perfectly manicured meadow accommodates up to 150 people, and provides your guests a bird's eye view of the desert. Sitting 2,288 feet above ground, with views that allow for the most stunning pictures, you won't ever see another wedding ceremony like this.
Duck Pond
Let the beautiful mountains all around you speak volumes at this Boulders ceremony location. You'll also have views of the perfectly green fairways and the boulder formations that gave the resort its name. Flowers are all around you, as well as wildlife that will make you feel as if you are far away from the city life.
Rosie's Rock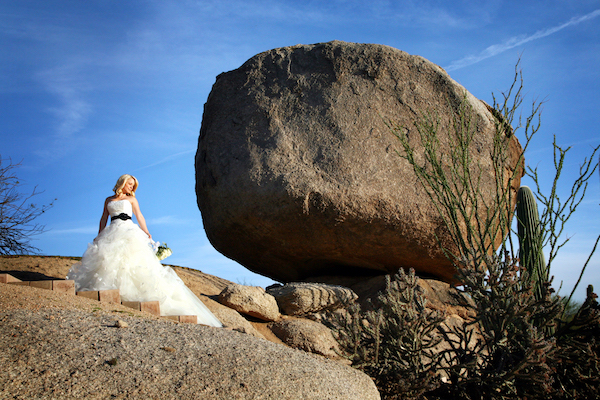 This balancing rock is a great symbol of the life of balance you will be starting on your wedding day. Not to mention, it is absolutely beautiful.
The incredibly rich symbolism and the breathtaking views you'll experience at Boulders makes it the ideal place for you to spend one of the most important and precious days of your life.
For more information about weddings at Boulders, please visit here.