5 Things to Know Before Hiring A Band For Your Wedding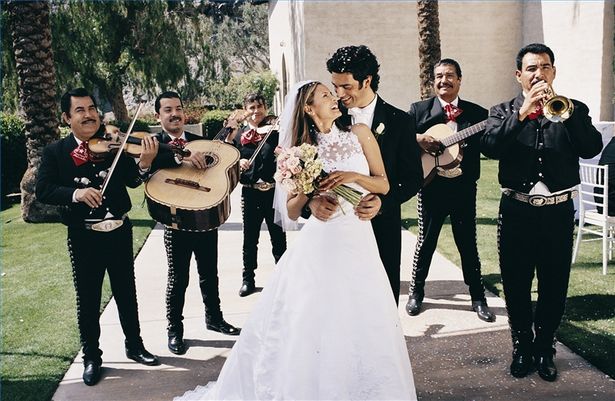 Photo Credit: Pinterest
Music plays a major role in your wedding. It can set the tone of your wedding and reception. Thus, choosing the right music that suits your tastes while also being entertaining to your guests can be quite a challege. 
Some people opt for a live dj, or to just plug a playlist in. However, we are fans of a live band, as it feels more personal and the guests seem to really connect with the live jams.
Finding and booking a good band for your wedding is not easy, however.
We are here to help you tackle this task. Below are five things that will help ensure your wedding reception music is a hit.
1. Quality
The quality of the band that you choose for your wedding is far more important than the size of the band. If you have a small band that has many talents and can play a variety of instruments, great! Better to go with that than a huge band that may demand too much attention, taking away from your special day.
2. Multiple Genres
It's not possible for you to know the musical tastes of all of your guests. And you want all of your guests to enjoy your music and dance their socks off. Thus, it is a good idea to pick a band that is able to play multiple genres of music. That way, there is something for everyone.
3. Hire Your Band Via An Agency
While you may want to go the seemingly easier route and just pay a friend of a friend's band to play your wedding, this may cause some hiccups on the actual wedding day. If the guitarist comes down with the flu, you are stuck without a guitarist for your wedding. However, if you book through an agency, they will have an alternate on-hand that can take the place of a sick band member. 
4. Double-Dipping
Hiring a band that you can use for parts of your ceremony as well as your reception is what we like to call double-dipping. This saves you a great deal of money and likely no one will ever notice that the guy who played the flute at your ceremony is the same guy rockin' away on the drums at your reception.
5. Inspect the Contract
You want to be sure to read very carefully through the band's contract. They can sometimes charge to learning specific songs you have requested, and may charge additional fees for travel. Ask all questions up-front so there are no issues on the day of.