How Summer Brides Can Keep Cool
On April 29, future brides-to-be feasted their eyes upon the most extravagant wedding of the century. Women's mouths dropped to the floor in awe of Kate Middleton's timeless wedding gown. Although many brides don't often marry royalty, they should still feel like a princess on their big day. Remaining calm, cool and collected can be somewhat of a challenge for Arizona brides, especially those planning a summer wedding. With June comes heat and humidity, which can unleash Bridezillas. Check out these helpful tips to keep summer princesses cool. And if all else fails, ask yourself, "What would Kate Middleton do?"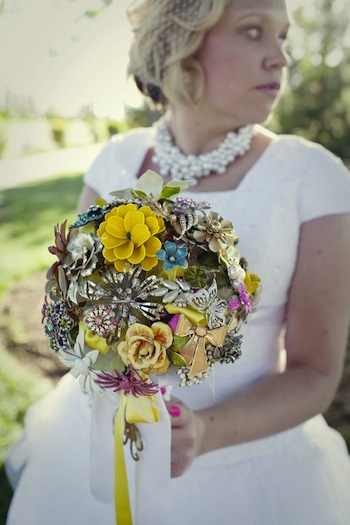 Ditch the Droop
When Arizona's sun mingles with plants, a bride can expect droopy flowers on her wedding day. You have spent weeks picking, budgeting and arranging a lovely array of fresh flowers: from bouquets to centerpieces and table toppers. Now, Mother Nature has transformed your dreams into a floppy flower nightmare. Top This Wedding founder, Debbie Whipple, has created signature looks for many brides anxious to ditch the droop with pretty and perky arrangements made of vintage broaches and whimsical paper flowers. Think outside of the box and create one-of-a-kind pieces that fit your personality. That way, the pieces can be keepsakes for you as well as your guests. And remember, heat and humidity stand no test against originality and a little glue.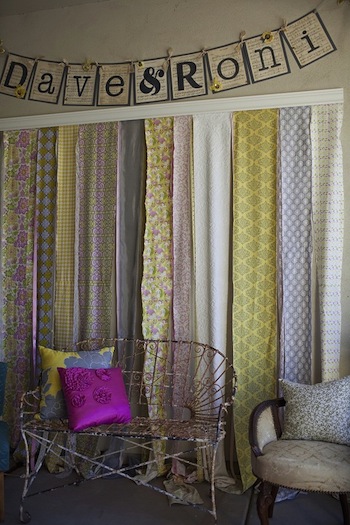 Soften Traditional Colors
Many brides go into extreme planning mode once they are asked, "Will you marry me?" Part of this extreme planning mode is fixating on the ideal traditional wedding dream. With a traditional wedding come traditional colors: such as cream, sage, taupe and ivory. Although these colors are appealing to the eye, they aren't appealing for the summer season. Switch the traditional swatches for lighter shades, textures and whimsical patterns. Summer is all about being fun and flirty; let your color selections illustrate that light-hearted ambiance. Captivate your guests by welcoming them to an enchanted summer affair.
Photography Frivolity
Photos are great reminders that allow your guests to cherish your special occasion throughout the years. Photo booths are a popular trend at weddings; taking a risk and doing something different on the biggest day of a bride's life could take ordinary to extraordinary. Whipple has yet another challenge for summer brides to turn up a notch with unusual props and inexpensively fanciful favors. Guests can create charming photos and still take home a one-of-a-kind souvenir. Pull out that glue I mentioned earlier because your guests will be creating their own masterpieces.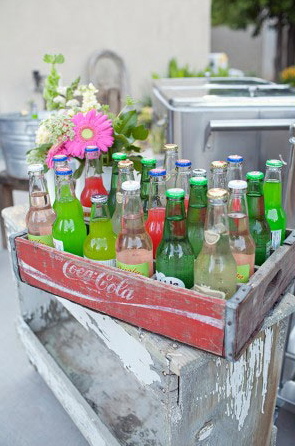 Old School Flavor
Sure, fancy cocktails and elegant Champagnes are a wedding essential, but what about those quintessential drinks you slurped down during your childhood? Why not take your guests down memory lane with some throw back Pepsi and Coca-Cola bottles? Better yet, why not have your guests yelling 'OH YEAH' with a cool pitcher of Kool-Aid? A bride can take her favorite drinks from her past and put them into her reception; this is the day every bride wants to remember for the rest of her life, why not fill it with memories that lead up to this point.
The Cherry On Top
Icing and fondant under the summer sun will lead to a sugary mess. After watching all those Food Network cake and cupcake challenges, you find yourself caught in a conundrum for your wedding dessert. A great way to keep guests cool without getting them into a sticky situation is to set up an ice cream bar. Let your guest be in control of what their sweet tooth is craving with a selection of delicious flavors and toppings.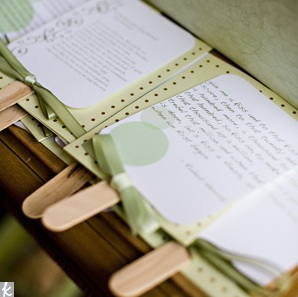 I'm a Fan of Yours
With gorgeous vistas and mountainous views Arizona is idyllic for outdoor weddings. Just because it's summertime doesn't mean brides cannot celebrate in the fresh (and hot) outdoors. A fantastic tip to keep guests cool is to make your ceremony programs in a fan shape, or provide cute and quirky fans for guests to use throughout the evening.
To learn more about Top This Wedding founder, Debbie Whipple, and her vintage flare on wedding design check at her Web site: http://www.etsy.com/shop/topthiswedding.