The Israel 65 Festival will take place Sunday, April 21 from 12 p.m. to 6 p.m. The much-anticipated event was inspired by the inspirational story of how Israel has succeeded disproportionately to its size and hostile location. Despite an abundance of hardships, Israel has made significant contributions to the global economy, science, and technology.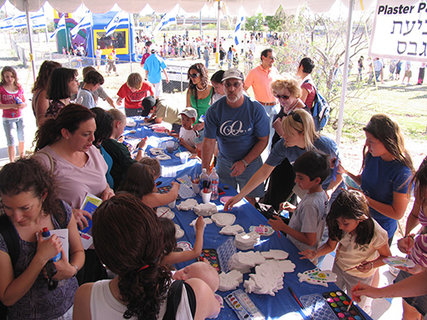 Israel, which is only slightly larger than New Jersey, can teach valuable lessons about industry building under difficult circumstances. The country's success has resulted in more than 63 Israeli companies being listed on the NASDAQ, more than those of any other foreign country. Leading Israeli venture investors also include well-established names like Google, Microsoft, Intel, and Cisco.
The Israel Festival is meant to be a fun way for families to learn about Israel's innovations, meet entrepreneurs, investors, established businesses, and politicians from Israel, and meet important speakers from Arizona and around the U.S. The festival is located on the grounds of the Tucson Jewish Community Campus at River and Dodge.
Whether you wish to network or just enjoy a fun festival, there is something for everyone. Kids activities, crafts, Israeli food, live music, a technology pavilion, Belly Dancing classes, inflatables, Kids boot camp, and more will be featured. The Maccabeats and the University of Arizona Marching Band will also make performances.
Tickets to the festival are $5 per person, or free for children under 5 years old. The Israel Festival is a fun, educational day that is non-religious and non political. As the largest celebration of Israel in Tucson, it is sure to be an exciting day with a plethora of unique activities for children and adults alike.