Page 1 of 5
It's that time again—bikini season. With spring break and summer just around the corner, many of us have begun the annual "get in shape" regimen. Here are 5 hot bikini styles that will make you feel great and flatter your body type.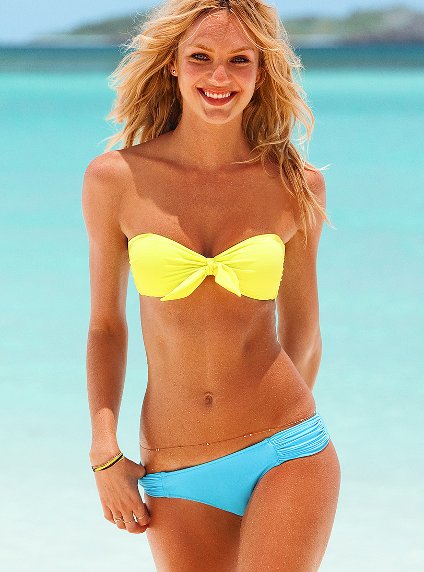 The bandeau
The bandeau is a popular trend because it eliminates tan lines and is a comfy alternative to the bikini top. This type of swimsuit is great for small-chested women with straight shapes. Try the Victoria's Secret Belle Bandeau Top with various colors for your mix-matching pleasure. Victoria's Secret is located in Tucson Mall and Park Place Mall.
www.victoriassecret.com.