Summertime...and the living is easy, but not so much in the desert. Nevertheless Tucson continues to rock and roll with food and fun options, $20 lobster dinners and more.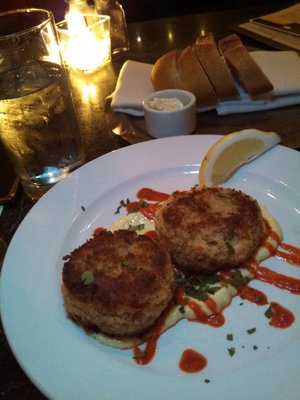 Culinary Road Trips
Get your motor running or not. If you're staying local, your mouth can still take a culinary road trip courtesy of Kingfisher Bar & Grill. Here's the schedule:
May 23 – June 4 – California/Hawaii
June 5 – 16 - Pacific Northwest
June 17 - 30 - Great Plains/Midwest
July 1 - 14 - closed
July 15 - 31 - Down South
August 1 - 14 - Back East
August 15 - 31 – Southwest
Kingfisher Bar & Grill is located at 2564 E Grant Road.
Lobster Dinner for $20.14
At Bluefin Seafood Grill, Kingfisher's sister restaurant, the annual bounty of northeast Maine lobsters comes into season. Lobsterfest kicked off on May 23 featuring a whole one pound lobster with coleslaw, Tex-Mex rice, and melted butter for $20.14; add $2 de-shell charge; $1 from the sale of each de-shelled lobster throughout the summer will be donated to the Community Food Bank. Lobsterfest runs through September 30.
Bluefin is located at 7053 N Oracle Road in the Casas Adobes Plaza and will close July 1 and re-open for dinner on July 8 at 5 pm.
Think Locally, Eat Globally
The reality is you are not jetting anywhere exotic but doesn't mean you cannot eat like a globally inspired traveler. Downtown Kitchen & Cocktails starts its jet-setting around the globe menu. The more you eat, the more you can get your "passport" stamped for free appetizers and entrees.
Check out the destinations. Menu items may be ordered a la carte or 3-course pre fixe as well globally inspired cocktails to complement each meal.
May 27 - June 30 - Singapore
July 1 - August 4 - Charleston
August 5 - Sept 1 - Jerusalem
Sept 2 - Oct 6 – Lima
Downtown Kitchen and Cocktails is located at 165 S. 6th Avenue (across from the super sized out of scale Tucson Electric Power building).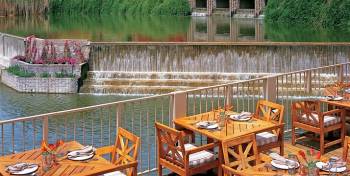 Experience Summer Like a Local
Loews Ventana Canyon Resort is offering great rates and value-driven deals including the "Breakfast Package" with a special $25 breakfast credit towards the restaurant or room service for one person, or a $50 breakfast credit towards the restaurant or room service for two or more people. For more information or to arrange your stay, call 1-800-23-LOEWS or visit the website.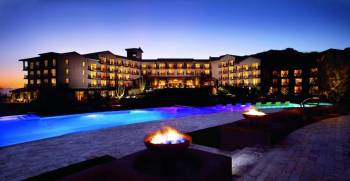 Summer Adventures: Elegant Geocaching
The Ritz-Carlton, Dove Mountain has introduced two overnight packages for summer 2014, with each featuring resort credits valid for dining, recreation or spa at the 850-acre high-desert playground in Marana. Offered between May 23 and September 11, both packages allow guests to customize their summer getaway with a daily credit of either $50 or $100.
Two family Geocaching Experiences are offered as well, allowing adult and younger guests to use GPS units to locate hidden treasure chests in which messages will invite them to participate in environmental experiments, pop culture questions and interpretation of ancient petroglyphs surrounding the resort. The geo-caching experience supplements a broad, all-ages adventure menu which includes the resort's Ritz Kids program, a  special draw for young guests ages five to 12.
Girls Pint Out
This is an all-female organization promoting solidarity for female beer drinkers. Through monthly events, field trips, meet-ups and drives, Girls Pint Out seeks to promote a sophisticated level of beer appreciation among women, and bolster the craft beer industry in general. Check out these sudsy sisters on June 6 at Whole Foods Market/River Road for happy hour at 5 pm. WFM is located at 5555 E. River Road. Follow them on Facebook.
..........That's all she wrote. See you in September......