The Tucson dining scene never has a dull moment. What's on the menu for Cinco de Mayo, Cinco de Cuatro, Mother's Day and more?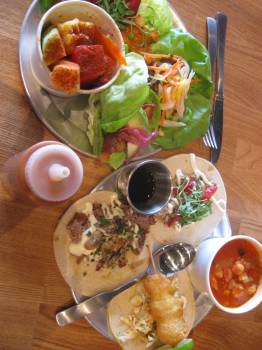 Cinco de Mayo, Cinco de Cuatro
Gio Taco gets a jumpstart on Cinco de Mayo by celebrating Cuatro de Mayo as well. On both days, Gio Taco will be offering all day happy hour! Indulge in half off cocktails on tap, beers on tap and wines on tap; $1 cantaloupe water and salsa/chips and churros; $2 plantain chips and Gio tacos; $3 chips/guacamole and yucca tots; $3 Micheladas, $2 Modelo Especials
Mother's Day is May 11. Don't wait until May 10 to make a reservation.
Acacia Real Food + Cocktails
Chef Albert Hall's Mother's Day Champagne Brunch is legendary as it offers a wide selection of options for each course plus champagne. The brunch is open from 10 am to 3 pm. Dinner service is available as well beginning at 5 pm. Cost is $49.95 plus tax and gratuity for adults, $24 for children ages 5 to 10 and complimentary for age 4 and under. Reservations are suggested.
Agustin Kitchen
Chef Ryan Clark offers a special Mother's Day Prix Fixe menu at $39 per person (+ tax and gratuity) or a la carte items from the new spring/summer brunch and dinner menus. Serving time is from 10 am to 2 pm and 5 to 9 pm. Reservations are a must.
Bluefin Seafood Bistro
In addition to the regular a la carte Sunday Brunch menu, Chef Jeff Azersky at Bluefin will also feature special lobster bisque, a fresh fish special and roast leg of lamb from 11 am until 3 pm. The holiday specials will also be featured along with the new spring/summer dinner menu from 5 pm until 9 pm. Reservations are suggested.
Harvest Moon
Chef Wanda Zhang offers three seatings for a fabulous Mother's Day Brunch featuring several food stations offering a wide variety of freshly made classic dishes as well dessert and a glass of house wine. With reservations, the price is $20 per adult, $10 for children 9 and under. At the door price is $25 per adult, $12 per child. Serving happens from 11 am to 2:30 pm. Reservations are suggested.
Kingfisher Bar & Grill
In addition to offerings from the new spring/summer dinner menu, Chef Jim Murphy at Kingfisher will also feature roast leg of lamb and fresh fish specials from 5 pm until 10 pm. Reservations are suggested
Tavolino Ristorante Italiano
Chef Massimo Tenino at Tavolino Ristorante Italiano offers a prix fixe multi course brunch for $45 per person (plus tax and tip). Serving is from 11 am to 3 pm. Reservations are suggested.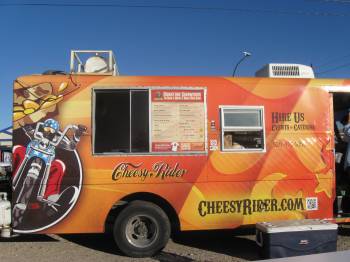 Tucson Pops – May 11
Enjoy food from some of Tucson's best food trucks while listening to "Music under the Stars." The show begins 7 pm at the Reid Park band shell at Randolph Park for an evening of delightful music provided by the Tucson Pops Orchestra conducted by Laszlo Veres. For additional information and listing of attending food trucks visit the website.