The Tucson dining scene is as busy as ever with a celebration for Arizona wine growers, the opening of new restaurant, tax day relief, beers & burger pairing, and more.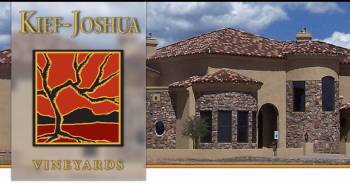 Third Annual Southeast Arizona Wine Growers Festival
 April 12 & 13
In celebration of the 30th anniversary of Arizona's original and only American Viticulture Area (AVA), Kief-Joshua Vineyards will be hosting the Third Annual Southeast Arizona Wine Growers Festival, featuring 21 Arizona wineries in one location, from 11 am to 5 pm. The cost is $20/pp.
The day will be filled with new wine releases, fabulous winemakers, great wine, food vendors, a professional chili two-day cook-off and live music by Domingo De Grazie and AmoSphere.
 The non-profit Chili Appreciation Society International (CASI) will host a professional two-day professional Chili cook-off, and cooks for as far as Texas will be here competing for a spot in the national challenge.   Guests can taste the chili and join in the People's Choice, with proceeds benefitting the Mountain Empire Rotary Club, who plans to erect a playground in the area with the proceeds.
New: Coronet
Opening April 13 for brunch, the Coronet, will serve Old World continental style food with a fresh perspective and the freshest of ingredients in the historic Coronado Hotel where 4th Avenue Shopping District ends and goes through the tunnel to downtown.
Tax Day Dining
RA Sushi is offering a Tax Day Tuesday special, extending happy hour from 3 pm until close at La Encantada. Guests can choose from more than 35 sushi, appetizer, and tapas selections ranging from $2.75 to $7.75, plus a wide variety of beer, wine, sake, and signature cocktails ranging from $3.75 to $7.75. This special is available for dine-in orders only and at RA Sushi at La Encantada, 2905 E. Skyline Dr., Tucson, AZ 85718.
Beer & Burger Dinner
Zinburger Wine and Burger Bar teams up with Barrio Brewing to offer two special dinners pairing Zinburger's award-winning fare with Barrio's unique locally-crafted brews. A representative from Barrio Brewing will be on tap to walk guests through the different pairings. The April 22 and 29 dinners will feature a four-course menu of select pairings.
Zinburger's midtown/eastside location, 6390 E. Grant Rd, will host the April 22 dinner, and at 1865 E. River Rd. at Joesler Village on April 29. Both dinners will begin at 6 pm Costs for each are $35/pp and $60 per couple.
Math Appreciation Month at Sauce
For the entire month of April, Sauce is excited to partner with Expect More Arizona, a nonprofit that works to grow the quality of our kids' education and champion excellence throughout the entire education continuum. Come to Sauce and receive a free kids meal at any of the three Tucson locations. The kids' meals include mac-n-cheese, grilled cheese, or pasta with red sauce.
Here's how it works...
• Download, print, and complete this worksheet with your kids.
• Have your kids bring the completed April Math worksheet into any Sauce location in exchange for a free kid's meal. (Locations: 2990 N Campbell / 2585 E Broadway / 7117 N Oracle)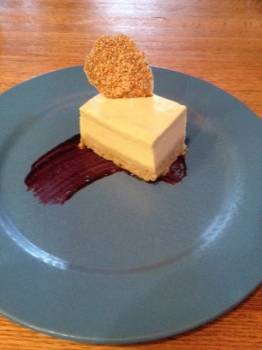 Put a Spring in Your Step
While it already feels like summer, many restaurants recently announced their spring menus. Among them are Agustin Kitchen, North Italia Kitchen, Downtown Kitchen & Cocktails.