The downtown Tucson restaurant scene is exploding with dining options. Here are a few of our favorites: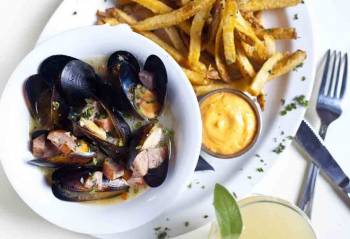 47 Scott
You got to love 47 Scott as they were the first 30-something pioneers to start the restaurant phenomenon in downtown Tucson. 47 Scott is an intimate boite with tastefully minimalist interior. And before almost anyone served brunch downtown they served it on Saturday and Sunday; how fabulously sensible. 47 Scott and its adjacent speakeasy bar Scott & Co., has garnered ink for their craft cocktails and amazing grilled cheese sandwiches not only in the local media but Esquire, Food & Wine, NY Times, Imbibe, Wine Enthusiast, Chicago Tribune, and Details. 47 Scott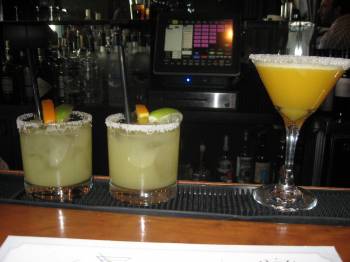 Downtown Kitchen & Cocktails
Another early entry to the explosive downtown dining scene has Janos Wilder at the helm. The closing of his two restaurants JBar and Janos in the posh Tucson foothills was a loss but change is good for the creative culinary soul. Vibrant ingredients meld into memorable dishes like bacon wrapped meatloaf with mashed potatoes, rum and coffee cured duck breast, shrimp with a sense of place, (my favorite) Lily's Laotian pounded green papaya salad, and so much more. Open for happy hour and dinner. DK&C

Maynards Market
Maynards Market recently had a much needed renovation making the space more inviting. Linger over a cup of coffee roasted at Café Luce, share a bountiful banh mi sandwich or muffaleta or a roasted beet salad. Pick up food to good especially around breakfast. Order a craft beer or glass of wine at the bar. Sit outside and watch the trains go by at the depot as this must be the best tasting Amtrak stop in the Southwest. Maynards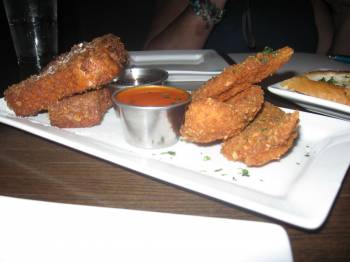 Playground
Pretend you're a kid again. Look up at the ceiling and see those heavy metal swings dangling down. Those were the innocent years when kids could go to playgrounds and parents would have no fears about their whereabouts. Run your hand on the walls. Yeah, faux grass. This hip corner bar like none other also boasts an accessible roof top bar, sexy patio, and the widest TV screen on the planet. Cocktails are bottled in-house and some are on draft. The bar food offers some traditional items like pretzel bread with mustard but leans more toward a different spin with chicken & French toast, cheese curds with Siracha ketchup, fries with prime rib shavings plus sandwiches, salads, entrees. Where everyone gets picked...
Reilly Craft Pizza & Drink
Reilly offers reasonably priced modern Italian food in a casual urban setting that formerly was a funeral home. I can make all kinds of dying to eat here references but I won't. Reilly has its own sparkling ambiance plus a cozy outdoors beer garden. Whether you eat in or out, enjoy the artisan hand-made pizzas, fresh hand-made pastas for dinner, and freshly baked sandwiches for lunch. Or graze on small plates of shrimp and grits, arancini, stuffed fried squash blossoms, risotto fagioli. Leave room for the best dessert downtown – butterscotch budino with sea salt. Mangia