Clear your lunch schedule-a new Paradise Bakery is opening on Grant Road and Swan Road in Tucson! As the perfect place to enjoy a fresh salad or well-prepared sandwich, the aptly named Paradise Bakery will be opening on Monday, November 19 at the Crossroads Shopping Center.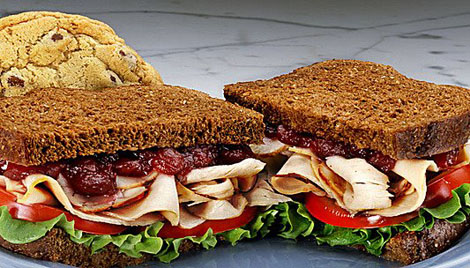 The public is invited to two sneak peek fundraising lunches, on Friday and Saturday November 16-17 from 11 a.m. to 2 p.m. Those who attend these lunches will be donating 100 percent of their money spent to El Rio Community Health Centers. Along with great fundraising and delicious eats, Paradise will be hosting Grand Opening festivities November 19-23, featuring special giveaways while supplies last.
With Tucson's current addiction to all things Paradise, it is hard to believe that the restaurant opened its first standing location only last year in September of 2011. The customer service, friendly staff, and fresh-baked, mouthwatering cookies won the hearts of Tucsonans instantly, allowing the bakery to expand quickly.
The restaurant will be laid out similarly to its other two Tucson locations, with a dining room and service line designed especially for "ease of use" for customers. The menu will feature the same scones, brownies, bagels, and signature cookies that you have grown to love.
The restaurant will be open Monday through Saturday from 6 a.m. to 9 p.m. and Sundays from 7 a.m. to 8 p.m. A full breakfast menu will also be served until 10:30 a.m. Monday through Friday, and until 11 a.m. Saturday and Sunday.
Mmmm…we can smell the fresh-baked goodness already!