If March slipped by without any vacation, keep in mind that a block party of warm evenings, good company, live music, exquisite food, and a savory glass of wine is the "adult's spring break" to plan for in the month of April. Join the Tucson's Museum of Art as it hosts its third annual "Crush Wine, Food and Art Festival" April 9 and 10, 2010, in the heart of downtown Tucson.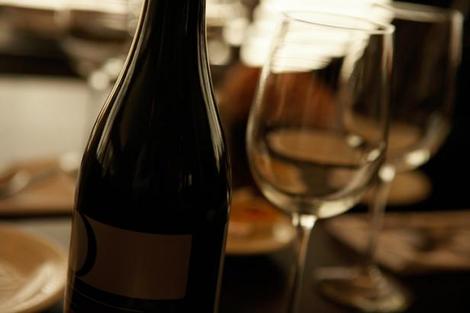 In the midst of Arizona's favorite time of year, reserve your spot for the wine-tasting spring soiree of the season, Crush Party "Under the Stars." The weekend kicks off at the Tucson Museum of Art Courtyards and Galleries. Guests stroll through the neighborhood satisfying their tastebuds with over 150 varieties of domestic and international wines, and even more than 25 beers from Nimbus brewery. Guests may then pair their vinos with samples of excellent cuisine provided by the city's most enamored restaurants. In addition to Far Niente, Alexander Valley Vinyards and Robert Craig Winery wines and Tucson restaurants Stables Ranch Grille, Tavolino Ristorante Italiano and Casa Vicente Restaurante Español to delight in, Crush guests can bid in an art, travel and wine auction, buy raffle tickets, and purchase bottles at an onsite store.
Following the party is the Crush Classic "An Evening to Savor" on April 10, 2010, at the Loews Ventana Canyon Resort, celebrating the grand luxuries in life: exquisite wine, divine food and fine art. Guests for this exclusive black-tie occasion will be seated on the resort "patio and served a wine-paired five-course dinner prepared by Loews Ventana Canyon Resort's acclaimed chefs and featuring award-winning wines from Alexander Valley Vineyards," as described by the Tucson Museum of Art. The Crush Classic will also be featuring a live auction of classic and contemporary art, exotic travel and rare wines, in addition to live music, completing a truly memorable environment.
If the Crush Party and Classic are not yet enough to satisfy the entire wine affair, then book your reservations for the Crush Robert Craig Winemaker Dinner preceding the weekend Crush events. On April 7, 2010, guests will be entertained as vinter Robert Craig brings the brilliance of his Californian Winery Napa, noted as one of California's top 25 "five star" wineries, to the beautiful Arizonan designer home of hosts Mark and Monika Riely, nestled atop Rattlesnake Canyon. Among premium wine and excellent company, dinner attendees may also expect to experience Chef Albert Hall of Acacia's unforgettable cuisine, creating the utmost lavish evening.
For more information on the Tucson Museum of Art's Crush events please visit www.tucsonmuseumofart.org/crush, and to learn more about the Tucson Museum of Art, please visit www.tucsonmuseumofart.org. Proceeds benefit the Tucson Museum of Art.