Page 2 of 2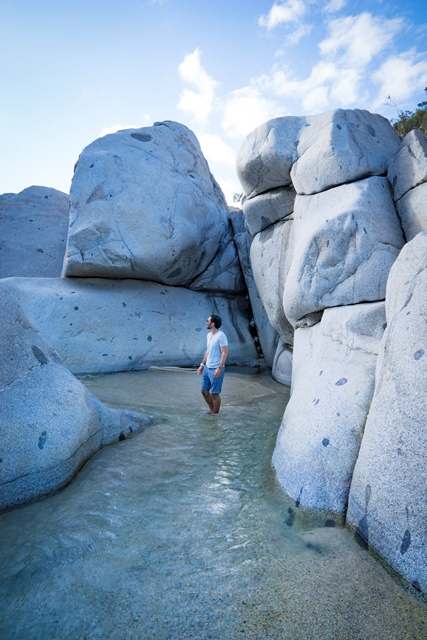 Aquatic adventurers have several action-packed excursions that allow them to interact with some of the area's most majestic creatures. The nine-hour Swim with Whale Sharks tour puts guests face-to-face with the gentle giants, which grow up to 40 feet in length (best season is October through May, $1,189). Another nine-hour option, the Ocean Miracle of Cabo Pulmo Marine Park Tour allows participants to explore Baja's Sea of Cortez (which Jacques Cousteau once proclaimed as "the world's aquarium") via snorkel and stand-up paddle board excursions (best season is March to November, $689).
If you're seeking an outing with a little bit of everything—from hiking to off-roading to a cooking demo—the Secrets of Baja's Sierra ($659) is a can't-miss experience. The eight-hour tour starts in a jeep, includes a hike around hidden waterfall and hot springs, and ends with a tortilla-making lesson–and endless quesadillas to savor.
For the ultimate luxurious escape, book Explore Espiritu Santo Island ($1,439) for nine hours of one-of-a-kind exploration of "The Galapagos of North America." On the return trip, savor the beautiful sunset views and dramatic colors over Balandra Bay.
The Resort at Pedregal also offers a six-hour Surfing Playground adventure ($599 ) for all levels of experiences—or lack thereof—as well as the Sunrise Stand-Up Paddle Board option ($195) which lasts three hours, takes place at Cabo's iconic Land's End and includes a breakfast picnic.