Page 4 of 4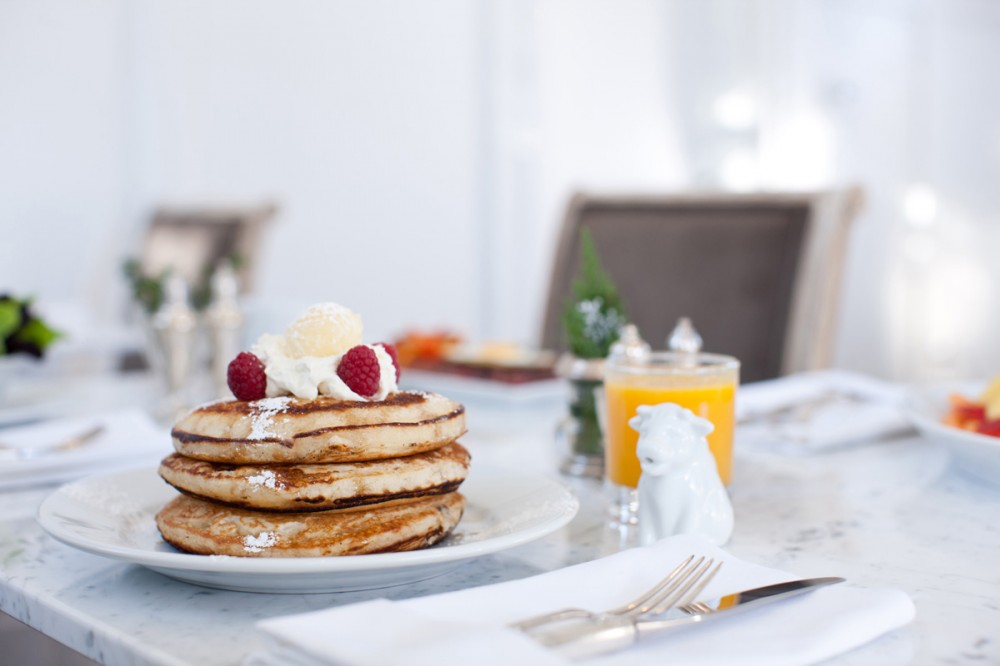 The School House staff have that above-and-beyond intuition to know what you need even before you do. They'll check you in smoothly at a desk with a smile. They'll deliver your morning coffee, a steaming French press on a silver tray, with a light tap on your door and without the unnecessary small talk. They'll graciously serve you breakfast, hearty gourmet scrambles, waffles and Benedicts that taste far too good to be complimentary. They'll have your ski equipment ready to go, your boots set out and still toasty from the boot warmer, and chauffer you to the slopes with hand warmers and energy bars that'll come in handy later. They'll remember the chardonnay you love while you nibble the après ski fare fireside, a spread of crackers, cheese, pickled vegetables, candied nuts and sweet treats, and notice before you do that it's time for a refill. Behind the scenes, housekeeping will keep your room primped and pampered so you always return to fluffy towels, just-right lighting and an inviting bed ready to slip in. Always available to make restaurant suggestions, organize activities and generally point you in the right direction, not to mention provide personal drivers that double as ski concierges to usher you to the slopes and even return your rentals when your ski-weary legs would rather rest than walk, they'll come across as authentic without going overboard, each request done with efficient attention to detail.
All this adds up to making guests feel comfortable and important—because at the end of the day, at the end of your trip, it's not the fancy sheets you remember.
Stay: Washington School House, an elegant 12-bedroom hideaway. Ski: Park City Mountain Resort, a 7,300-acre mountain with a wide range of terrain that's part of the multi-mountain Epic Pass.