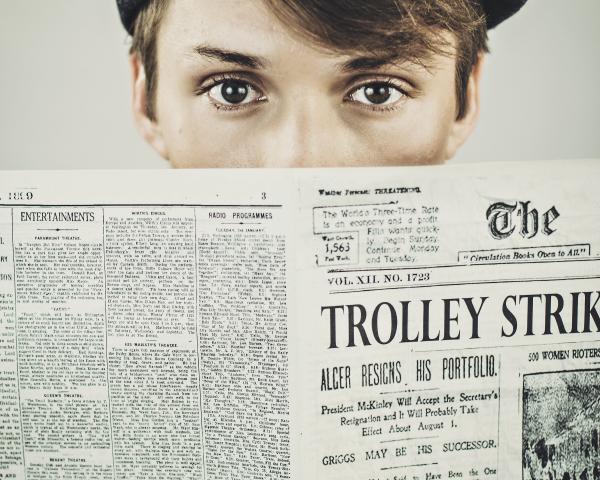 They're carrying the banner! Disney Theatrical's musical, "Newsies," makes it debut at Phoenix Theatre on Nov. 15 and runs through Dec. 31.
The family-friendly presentation is inspired by the real-life newsboy strike of 1899 and based on the 1992 film, "Newsies." It follows Jack Kelly and a rag-tag group of newsies as they take on the biggest names in publishing in a fight for justice and fair pay.
The show features nonstop choreography and a Tony Award-winning score by Alan Menken. The Valley's James Gish, last seen in "Bullets Over Broadway" and "Billy Elliot," will be taking the lead as the reluctant hero, Jack. The plucky young reporter Katherine will be played by Emilie Doering, last seen as Ellen in "Bullets Over Broadway." "Newsies" is directed by producing artistic director Michael Barnard. "
Tickets start at just $29 and are available to purchase by phone at 602.254.2151 or by visiting phoenixtheatre.com.