Page 1 of 4
Comics monsters with self-esteem challenges, sculpted-plaster movie seats and a Splendid opening: Plan to visit The Scottsdale Museum of Contemporary Art on the Scottsdale Civic Center Mall the evening of June 24, 7–9 p.m. The event is free.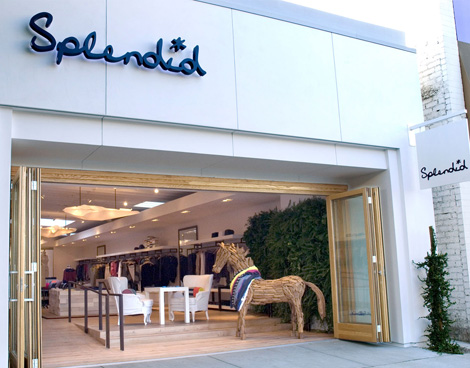 To celebrate its summer 2011 arts calendar, SMoCA has invited the principal artists of three current exhibitions as well as a group introducing the new 1,800-square-foot Splendid store, which opens June 17 at Scottsdale Fashion Square. Founded in Los Angeles in 2002, Splendid showcases fashionable T-shirts and other apparel for the family.
Exhibitions showcased the evening of June 24 at SMoCA include tandem comics exhibitions, Us Versus Them and Masters of Collective Reality, both appearing through Oct. 2, and the second installment of museum's Architecture + Art series, Extended Collapse, through Oct. 16.
Representing the comics shows will be Phoenix artist Jon Haddock. At the same time, Annie Han and Daniel Mihalyo, artists and architects from Seattle's Lead Pencil Studio, will appear for their Architecture + Art installations.
For the Splendid store, Crafting Community, a Los Angeles-based collaboration of artist Karen Kimmel's Kimmel Kids and Stacy Bernstein and Tait Chatmon of Kid Concierge, will be in the small gallery — soon to become the new "SMoCA Lounge" — helping museum guests craft one-of-a-kind scarves, bracelets and other accessories from recycled strips of vibrant fabrics.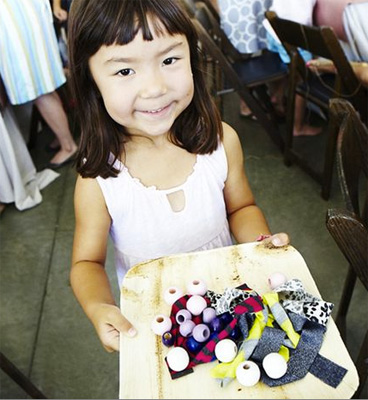 © Splendid
The next day, June 25, 11:30 a.m.–2:30 p.m., in front of Macy's at Fashion Square, Crafting Community also plans similar interactive family workshops to celebrate the Splendid store opening.
"We are delighted to welcome the first-to-market Splendid store to Scottsdale Fashion Square," says Kate Birchler, the center's senior manager for marketing. "Splendid is a great brand most noted for its quality of fabric, and we're excited how they plan to introduce their product to the Scottsdale Fashion Square shopper with an interactive crafting event, where families can create crafts with the fabrics. We love the energy this will create for the new store."
Opening attendees can speak with the guest artists, who will answer questions about their work.