Page 14 of 14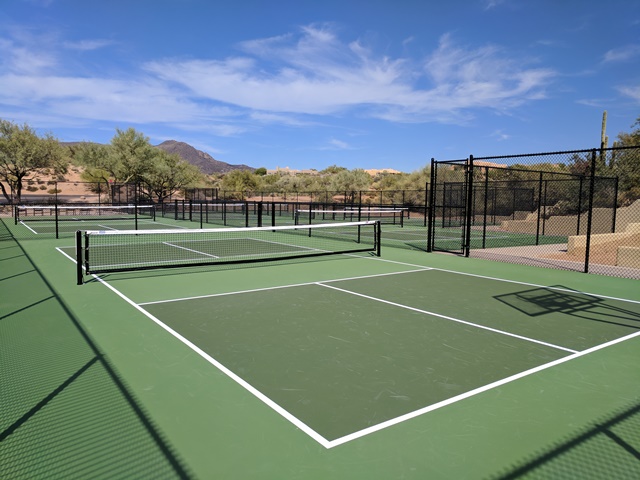 What's the Dill?
Pickleball, a paddle game that is considered easy for beginnings, is popping up alongside many Valley golf courses. Here are a few to check out next time you're up to make a racquet.
Sister properties Verde River Golf & Social Club, Wickenburg Ranch, a Trilogy Resort Community, and Encanterra, a Trilogy Resort Community, are homes to sports pavilions with new pickleball courts. The four courts at Verde River and six courts at Wickenburg Ranch are lit for night play while some Encanterra's eight courts feature stadiumlike seating.
The folks at FireRock Country just revealed a new pickleball court, even hosting an event in the fall with a tremendous outpouring of participation and garnering excitement from its members.
The City of Scottsdale and the Grayhawk community partnered to convert existing basketball courts to pickleball courts last year at nearby Thompson Peak Park when land within the community wasn't available.
The Sonoran Spa and Fitness Center's remodel at Desert Mountain (pictured) now includes six new pickleball courts to serve growing demand for the popular sport.