Page 1 of 2
The Evans Scholarship Foundation takes caddies from hitting the links to hitting the books.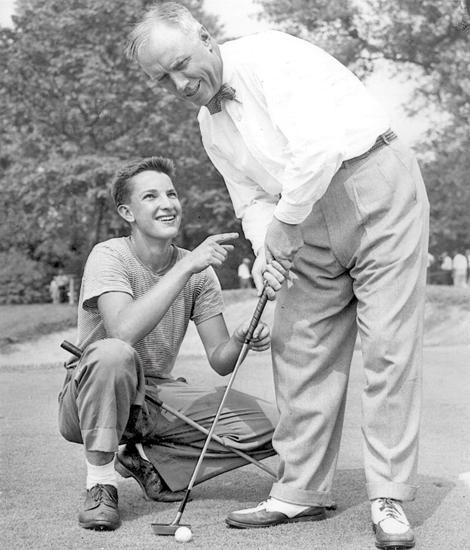 When Charles "chick" Evans, JR., the 1916 U.S. Open champion, began the Evans Scholarship Foundation by financially aiding the foundation's first two scholars in 1930, he couldn't have guessed he'd assist more than 10,000 deserving caddies in furthering their educations.
"Chick grew up as a caddy, and he only went to college for a year before he had to drop out because he couldn't afford it," says Jeff Harrison, vice president of education for the Evans Scholars Foundation. "His goal was to help his fellow caddies be able to afford college and to be able to realize their dreams with a higher education."
Kellen Marlow, currently a graduate student at Willamette University's college of law, knows this firsthand. Marlow began caddying at Scottsdale's esteemed Estancia Club during his sophomore year of high school and was recommended to the Evans Scholars program by the head golf pro there.
After the application and interview process, Marlow was awarded a full-tuition scholarship to the University of Colorado.