Dick Hyland, Director of Golf at The Country Club at DC Ranch, gives AFM the inside story in this week's Private Club Confidential.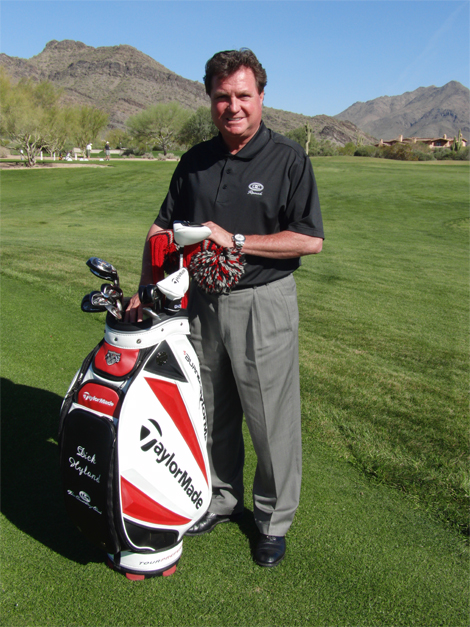 How did you get into the golf industry?
I have been a PGA Class A member since 1982. The business of golf is something I am committed to and passionate about. The golf business is a fun and rewarding career path to take and I would not change it for anything else.
What is your favorite Arizona golf course, besides your own?
It is safe to say that after having spent almost 16 years of my career at Desert Mountain, that one of the six Jack Nicklaus designs would be a favorite. I have always liked the versatility and challenge of the Renegade Course. The two flag concept can be played to the easier white flags and the more demanding gold flags. The various combinations offer so much variety that you would never run out of fun and challenge.
What is your favorite hole at your club and do you have any tips for playing it?
The 12th hole at DC Ranch was designed as a risk/reward, drivable par 4 if you want to give it a go. Depending on the tees you play, it measures a maximum of 273 yards, all uphill. The safe play is a 200-yard tee shot in the fairway to avoid the OB, hazard on the right and the fairway bunkers, leaving a short pitch to the green. If you drive it straight and far, then try and drive the green setting up an eagle opportunity. I would hope if you only get to play it one time, take out the drive and give it a blast.
What is your most memorable golf moment?
It is impossible to specify one moment as the game has afforded me to meet, play with and instruct some of the finest players of all time as well as play some of the most recognized courses in the game. That said, having won the Ben Hogan award in 1986 and meeting him was very rewarding.
If you could play golf with anyone, who would it be and why?
Playing with family is always good fun. But right before I moved to Arizona from Florida, I was scheduled to play a round at Bay Hill with Arnold Palmer. Unfortunately, I had to start a new job so I was not able to play with him. How do you say 'no thank you' to playing golf with the "King," Arnold Palmer?
The beverage cart is approaching, what do you order?
On most days if I am playing with my pals I will order them a few beers, but while on the clock, a Gatorade, or anything caffeine free will get it done for me until after the round. They say me and caffeine are not a good match.
Favorite 19th Hole?
I haven't been in one I did not like as it is always a fun way to wind down the round with your buddies. I would have to give very serious consideration to the Spike Bar at Loch Lomond Golf Club in Glasgow, Scotland as a great one and would highly recommend you stop in if you ever get the chance.
What do you like to do off the course?
Some people say I never chill out, which is not completely true. I enjoy going to any sporting event, both college and professional. I enjoy nice cars, so walking car lots is a good time killer. Keeping ours clean and shiny is a must and had I not been at the carwash visiting with Paul Skelton (GM at DC Ranch), I would not have had the opportunity to be at DC Ranch.
My wife Jeri and I have 4 dogs that occupy a good deal of time, especially Ranger, our German Sheppard. Our daughter Kaycie will graduate from Law School in May and spending time with Jeri and Kaycie is very important to me.
What is one piece of golf equipment that you can't live without?
My new TaylorMade R11 Driver. It goes straight, somewhat far for me and is great looking! You have to hit fairways!
About The Country Club at DC Ranch
DC Ranch Country Club is located within the confines of one of North Scottsdale's most prestigious master-planned communities, DC Ranch. The club boasts an array of amenities to suit the interests of an entire family. From a Tom Lehman redesigned championships golf course to an exceptional tennis operation, DC Ranch affords members the best of both social and sports memberships. Last year, DC Ranch Country Club initiated a new market-based membership pricing system that allows current members to determine what their individual membership may be sold for. To learn more about The Country Club at DC Ranch, visit www.ccdcranch.com.