As golf clubs and master-planned communities drop initiation fees to survive the state of the economy, Encanterra, the newest club to grace the Valley has formulated a success story rooted in luxury, superior service and affordability from the get-go.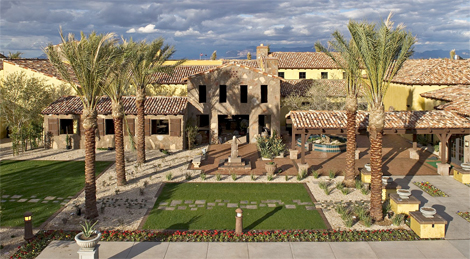 A myriad of golf enthusiasts and warm-weather seekers flock to the Valley of the Sun each winter season. Most desire respite from harsh winters and many decide to put down roots after experiencing the bevy of activities this southwestern slice of heaven has to offer.
Encanterra, a Trilogy Club, has quickly gained a reputation as one of the hottest tee times in San Tan Valley—especially among second home owners. Not only does the community, situated near the corner of Gantzel and Combs Roads in San Tan Valley, boast a multitude of luxury homes built by industry leader Shea Homes, but also a spectacular Bing Hu-designed clubhouse that names no rivals.
The clubhouse itself, with an impressive selection of dining options (from a quick bit to formal private dining at the chef's table or wine cellar), is teeming with amenities that'll make even the most discriminating of tastes raise an eyebrow. From state-of-the-art fitness equipment to a ladies private fitness circuit to indoor and outdoor pool complexes to its very own full-service Alvea Spa, Encanterra's 50,000 sq.ft. clubhouse can be likened to a burgeoning city within the gates of the private community. La Casa, as the club is affectionately known by its members, even has its very own post office.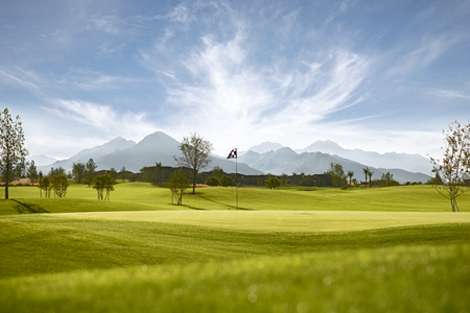 Adding to the list of big names involved with the club's success is British Open Champion Tom Lehman. An Arizona resident himself, Lehman crafted a truly unique 18-hole championship track that has quickly climbed up industry rankings and named as one of the best even in its infancy. What surprises even the most skilled of golfers is the expensive nature of Encanterra's course. Unlike typical desert golf that requires forced carries over dusty terrain, Encanterra hosts a special blend of tee boxes seamlessly joined to fairways and elevated greens with minimal desert interference. Adding to its rarity is the volume of water and water features scattered around the course. Most golfers would be hard pressed to find another course in the Valley that boasts as much aqua with its emerald.
Adding to the Encanterra's continuous positive growth is that it harbors the greatest value of any golf club in the Phoenix Metro Area. The club has consistently ranked as the best private golf membership under $30,000. Most other private clubs can't even come close to the amount of amenities that are standard at Encanterra, let alone for the price point at which those amenities are offered.
To Learn More
Encanterra, www.EncanterraGolf.com.