Resort casual is a welcome style genre for any golfer. As it is, most country club attire reflects a resort-like dress: khakis, polos and cardigans abound. It's always refreshing when a casual, semi-preppy look gets a modern makeover filled with nuances of what's hot off the course.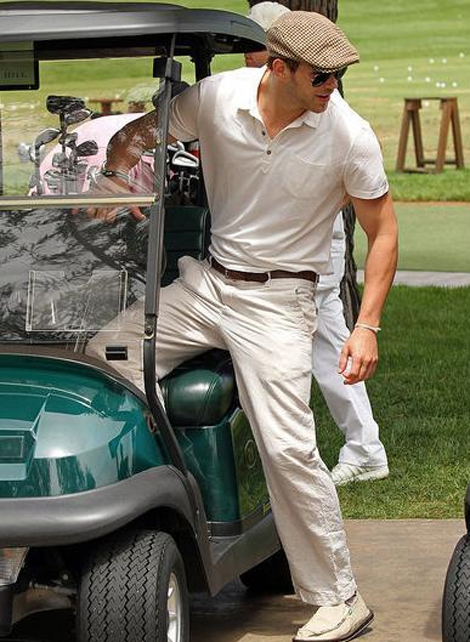 While a style of distressed jeans, caps and accessories is fashion forward on the weekend, it has been an inappropriate look for the course, until now. Well, almost.
More and more apparel designers are incorporating soft, canvas-like fabrics into their designs. While the fabrics looks and feels comfortable, it also adds an interesting element to any golf/country club wardrobe.
While I'm not a Twilight fan (gasp, I know), I, like the rest of the world's population have been bombarded by the media circus that surrounds the stars of the box office success. One such star, Kellan Lutz, has grown an enormous fan following throughout the releases of the film series.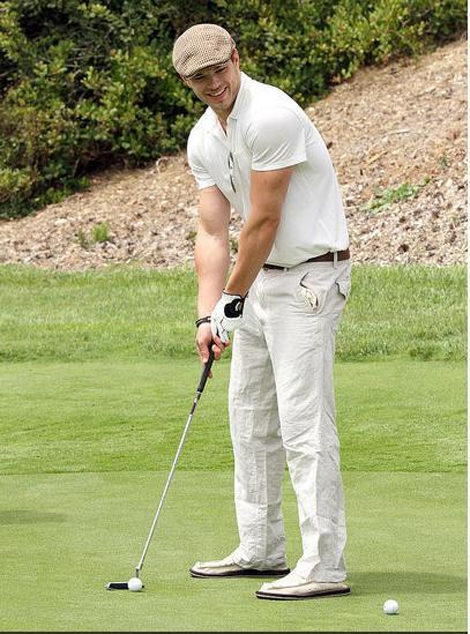 This past weekend, Lutz took a trip to one of my favorite SoCal destinations, Pelican Hill in Newport Beach, and was snapped wearing a resort-casual look that I think is worth copying. Gentlemen, take notes.
While I can't vouch for his golf game, Lutz's on-course style looks to be in top form. Teeing up for a little game of golf with his buddies, Lutz is outfitted like a pro in his khaki getup with color coordinated pants and collared shirt topped off with a newsboy cap. Lutz's ensemble is completed by a chic (and slightly tattered) shoe that can be worn on and off the green—the Vagabond by Sanuk.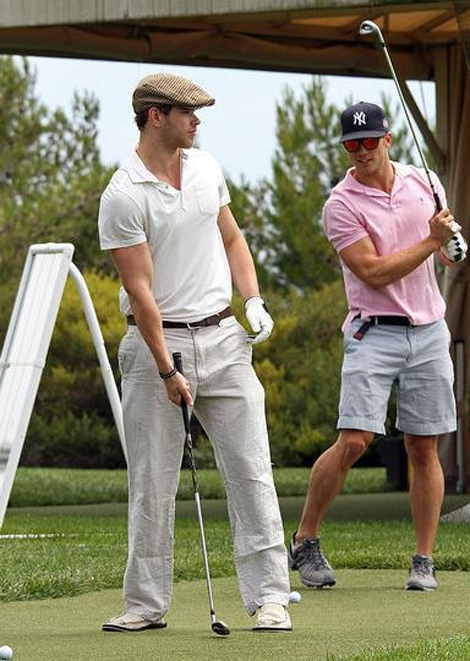 After a little research, I found that Sanuk provides trendy styles with the comfort of a sandal with their innovative structure. While the shoe might not be ideal for the heavy duty golfer (it's cleat-less), the Vagabond might be a good option to take on vacay because it's available in multiple colors and retails for $55.00.
To Learn More
To view the Vagabond and the entire Sanuk collection, go to www.sanuk.com.