PopStroke's 36 putting greens are freshly mowed and open for the public to test their skills. Located at Westgate Entertainment District in Glendale, PopStroke Entertainment Group owned by Greg Bartoli, Tiger Woods' TGR Ventures, and TaylorMade Golf Company officially opened to the public on March 2.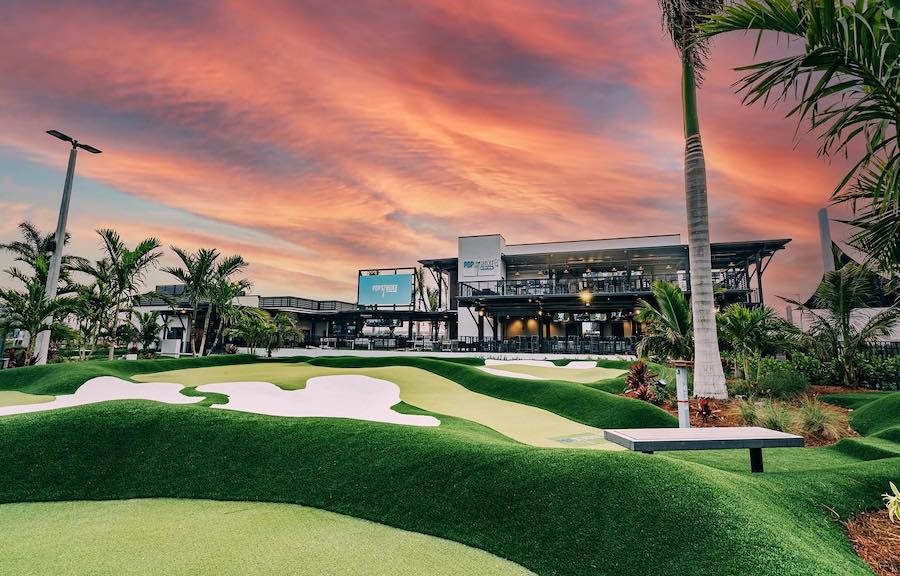 Glendale is the seventh PopStroke location with additional locations ready to open in the next four to six months, which include Talking Stick and Scottsdale.
"We are very excited to introduce our unique entertainment experience to the Glendale-Phoenix community," says Founder Greg Bartoli. "PopStroke is about bringing friends together to enjoy the great game of golf in a fun, dynamic and stress-free environment while enjoying elevated food, cocktails, ice cream, and a host of other amenities. The greater Phoenix metropolitan market is a world-class golf destination with a vibrant and growing mix of families, retirees, and young professionals. The Westgate Entertainment District is an ideal location for our first ever Arizona PopStroke venue."
TaylorMade Golf Company recently made a material investment in PopStroke to join a star-studded ownership group of Tiger Woods and Greg Bartoli. At the heart of the partnership, all parties have family-oriented values, an optimistic stance on golf's future, and a comprehensive growth strategy that aims to bring more people into the game through a fun and accessible golf experience.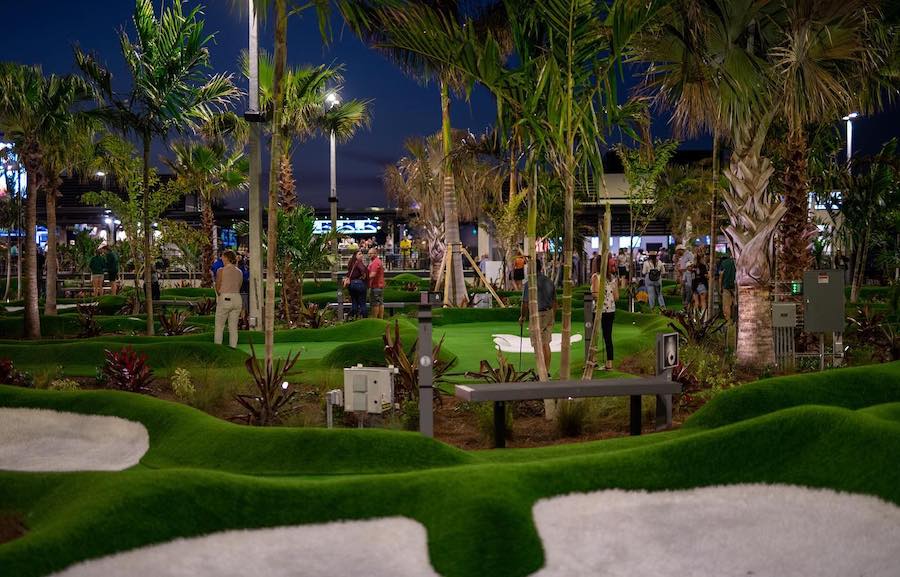 "What an exciting time to join the PopStroke team," says David Abeles, TaylorMade president and CEO. "The opening of the Glendale property is a momentous step in the growth of the business, bringing this one-of-a-kind experience to golfers of all ages and abilities in the Phoenix market. We're thrilled with the expansion of PopStroke, but even more so, we're inspired by its potential to bring new people to the game in a welcoming environment."
Popstroke combines golf, technology and entertainment to create a unique venue highlighting Tiger Woods's TGR Design team's one-of-a-kind golf experience with two 18-hole putting courses. For anyone not as interested in working on their putting game, no need to worry as Popstroke has an outdoor dining area with a full menu, craft beer, wine, signature cocktails, an ice cream parlor, an outdoor game area and a playground.
The two 18-hole putting courses are made of synthetic turf, including undulations, fairways, bunkers and rough as seen on traditional golf courses. The Tiger Red Course challenges all levels of putters with strong contouring and problematic hole placements. The Tiger Black Course contains softened contours and creates a competitive environment for families as well as anyone new to golf.
"I am thrilled to have PopStroke expand into Arizona," says Tiger Woods. "Since we announced our plans, there has been a groundswell of interest, and we are excited to announce an official opening date. PopStroke is a fun way for people of all ages and skill levels to enjoy time with family and friends."
PopStroke's mobile App enhances the experience with a digital scorecard, on-course drink delivery, showing scores on a digital scoreboard and earning loyalty rewards.
The regular operating hours will be Sunday to Wednesday, 10 a.m.–11 p.m., and Thursday to Saturday, 10 a.m.–12 a.m.
For more information visit www.popstroke.com.
Photos: PopStroke