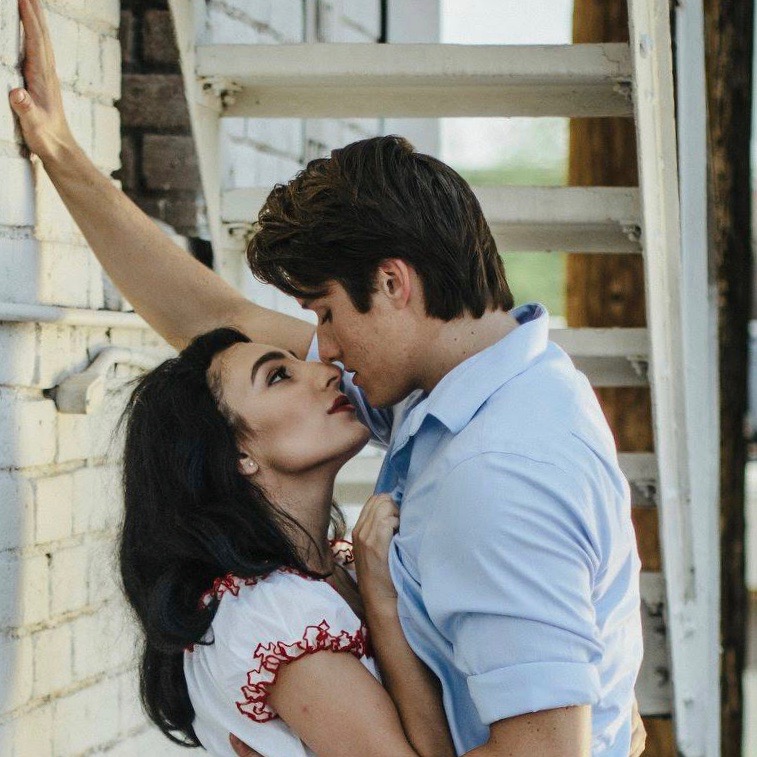 The excitment is building as Phoenix Theatre's 100th birthday celebration is nearing! The popular Avenue Q - starring those badly behaved puppets has been playing with rave reviews. Nextup , helping to kick off its 99th season - is the classic Broadway musical West Side Story. It's the classic storyline that never gets old of course - when Tony falls for Maria and it seems like love can conquer all. All enlightened by the music composed by Leonard Bernstein and Stephen Sondheim.
Yes, Phoenix Theatre has announced its lineup for this season - with 11 productions plus the Festival of New American Theatre.
The new season includes The Second City's It's Not You, It's Me, an improvised adventure into the modern dating scene and the age-old phenomenon that is falling in love.
And the popular Jersey Boys - which tells the unforgettable story of Frankie Valli and The Four Seasons. The season will culminate with Million Dollar Quartet, showcasing the 1956 impromptu jam session of Elvis Presley, Johnny Cash, Carl Perkins and Jerry Lee Lewis.
Here's a quick rundown:
Avenue Q • through Sept. 9
West Side Story • Sept. 5 – Oct. 14, 2018
Fun Home • Oct. 10 – Dec. 2, 2018
Elf: The Musical • Nov. 14 – Dec. 30, 2018
The Second City's It's Not You, It's Me • Jan. 2 – 20, 2019 –
Jersey Boys • Jan. 23 – March 10, 2019
Airness • March 6 – 31, 2019
Sisters in Law • April 3 – 28, 2018
Cookin's a Drag • April 4 – May 19, 2019
Once • May 2 – June 16, 2019
Million Dollar Quartet • June 12 – July 14, 2019

Kathy Shayna Shocket is a freelance Writer, and TV- Field Producer. The former TV-Reporter has written for publications such as TIME Magazine, MONEY Magazine, PEOPLE Magazine, The Hollywood Reporter and The NEW YORK TIMES. You can reach her at redkarpetgirl@aol.com