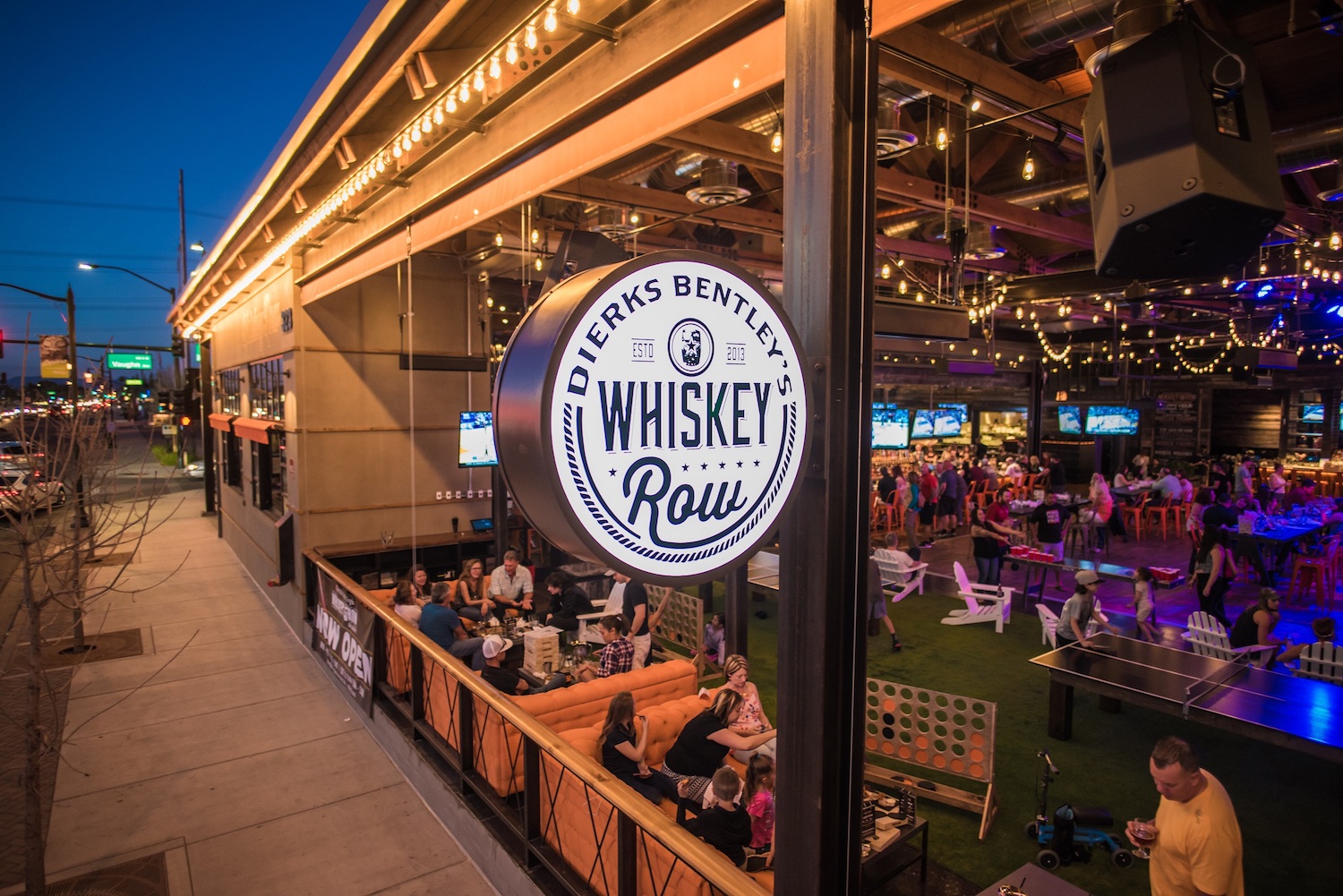 When I had the chance to spend time with Dierks Bentley behind the scenes of a movie promotion, we chatted a lot about why he was so passionate to be a part of "Only the Brave." (The film is based on the 19 Granite Mountain Hotshots from Prescott, AZ, who tragically died in the Yarnell Hill Fire.)
Dierks had teamed up with Bon Iver's S. Carey and composer Joe Trapanese, to create the movie's theme song "Hold the Light." And he's hailed by the Prescott and firefighting community - even performing a prior concert there to benefit the families of the fallen Hotshots.
So, it's fitting that the modern country bar bearing Dierks' name is honoring heroes. And you can nominate someone who lives in the East Valley.
Yes, its venue in Gilbert has just launched "Community Hero," a new program to honor heroes engaged in community service within the Valley. Do you know someone who has shown the ability to make the community a better place?
Here's how it works: Each month a winner will be chosen to be recognized on social media and in the restaurant. They will receive a $500 gift card, a donation to the cause of their choice and a specially made plaque commemorating their achievements.
It's one of Whiskey Row and owner Riot Hospitality Group's many charitable efforts. At the Tempe, AZ, location, for example, they raised thousands for Heal the Hero Foundation.Riot Hospitality Group also donated $20,000 to Folds of Honor on July 4th at the Arizona Diamondbacks game.In fact, after receiving an overwhelming amount of support for its #RedForEd at the Gilbert location - when teachers ate free on Tuesdays during May - they felt inspired to do more for the community of Gilbert.
"We are thrilled to launch our new Community Hero program in Gilbert." says Justin Cohen, Chief Operating Officer of Riot Hospitality Group. "The idea behind honoring local heroes in and around our Gilbert location really stemmed from Dierks Bentley's Whiskey Row's ongoing philanthropic efforts. We like to go above and beyond, and always leave a positive impact on our community. At Riot Hospitality Group, we strive to create memorable guest experiences. It starts with them and we believe it's important to recognize those who make it a great place to live, work and play. We hope to launch similar programs at all our Whiskey Row locations and other Riot Hospitality Group concepts."
To nominate a Hero, visit: dierkswhiskeyrow.com/hero

Kathy Shayna Shocket is a freelance Writer, and TV- Field Producer. The former entertainment TV-Reporter has written for publications such as TIME Magazine, MONEY Magazine, PEOPLE Magazine, The Hollywood Reporter and The NEW YORK TIMES. You can reach her at redkarpetgirl@aol.com