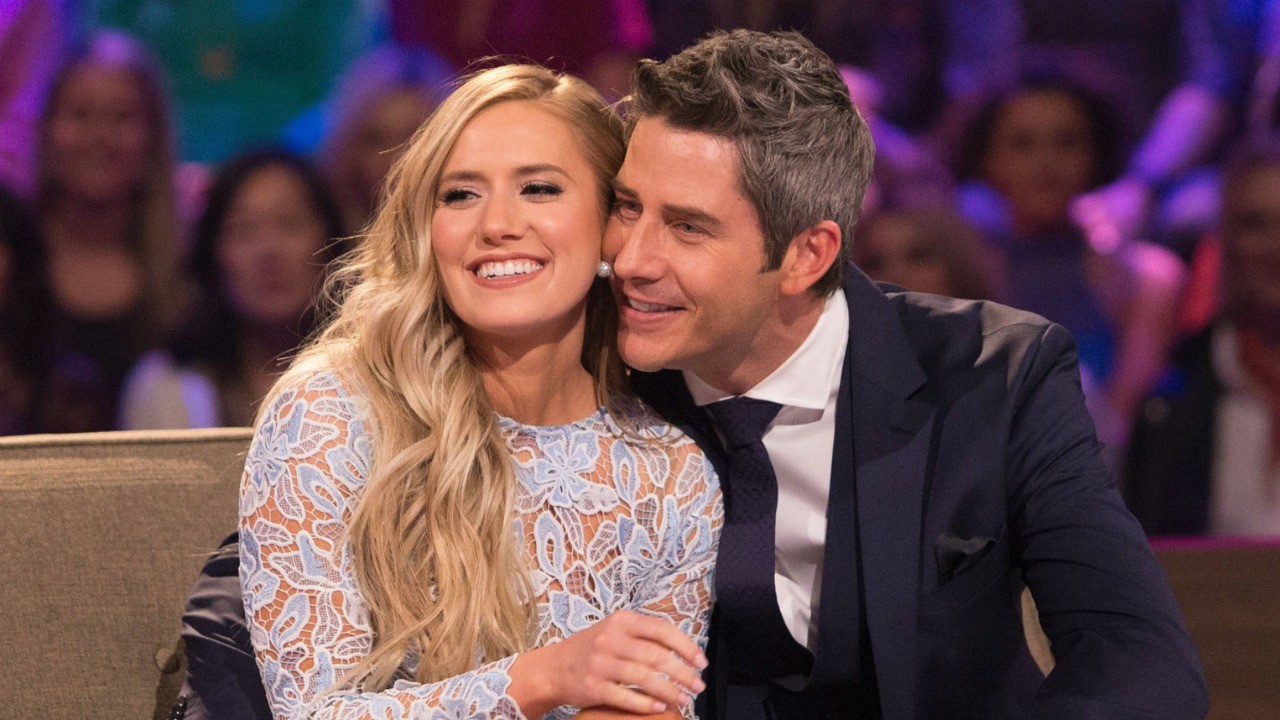 ABC's "The Bachelor" Arie Luyendyk, Jr. won't be a bachelor for much longer. His fiancee Lauren Burnham has moved from Virginia Beach, Virginia, to Phoenix and they've been house hunting. CONGRATULATIONS to the lovebirds pictured above in this photo - thank you to Lorenzo Bevilaqua.
Now, after looking at about 70 different homes in the Phoenix area, the couple has made a decision. It's quite a charming four bedroom and 3.5 bath home in the Aracadia neighborhood, known for it's newly remodeled ranch-style abodes.
The price tag for this property with wide open spaces and split floorplan -including an oversized master suite of 550 plus sq ft. of space - not to mention restoration hardware adn pottery barn fixtures and other high end finishes — was $860,000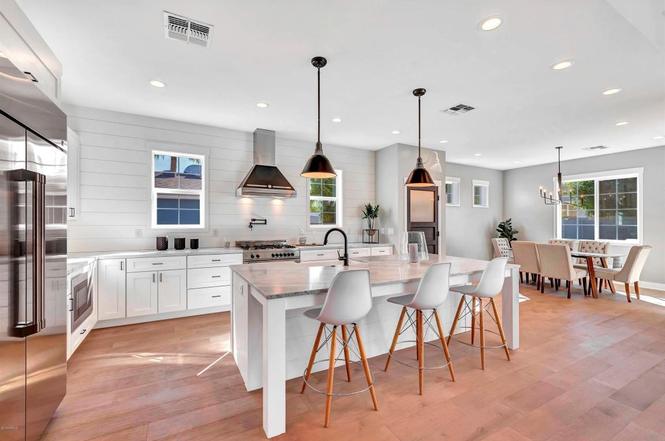 The house had originally been listed for $899,000. Take a look at a few of these photos from Rebuild the Block -from the listing. The custom kitchen has an upgraded appliance package including a 42'' GE built-in fridge and 36'' gas range and refurbished pantry door.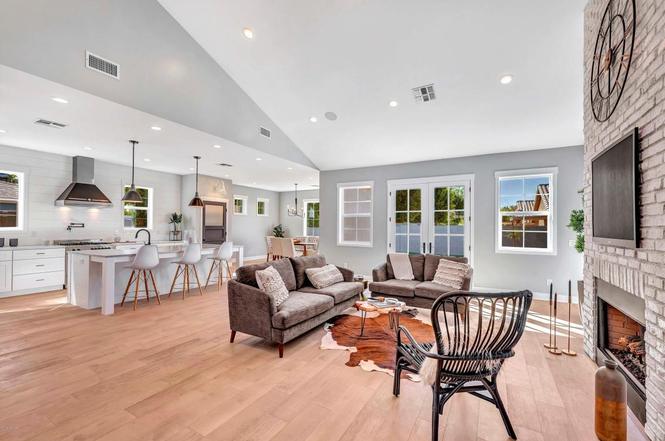 The Great Room is appointed with vaulted ceilings & large dormer windows for natural light that highlights a gorgeous white brick fireplace perfect for entertaining guests.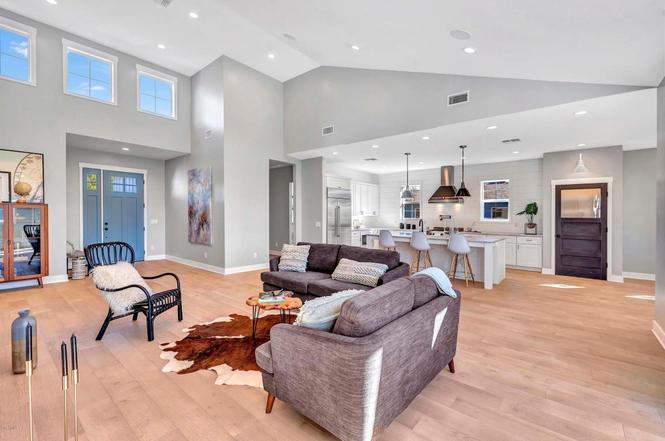 The famous couple will be married in January and the wedding will be in Maui at the beautiful and historic Haiku Mill.
No word on the honeymoon, but stay tuned.

Kathy Shayna Shocket is a freelance Writer, and TV- Field Producer. The former TV-Reporter has written for publications such as TIME Magazine, MONEY Magazine, PEOPLE Magazine, The Hollywood Reporter and The NEW YORK TIMES. You can reach her at redkarpetgirl@aol.com