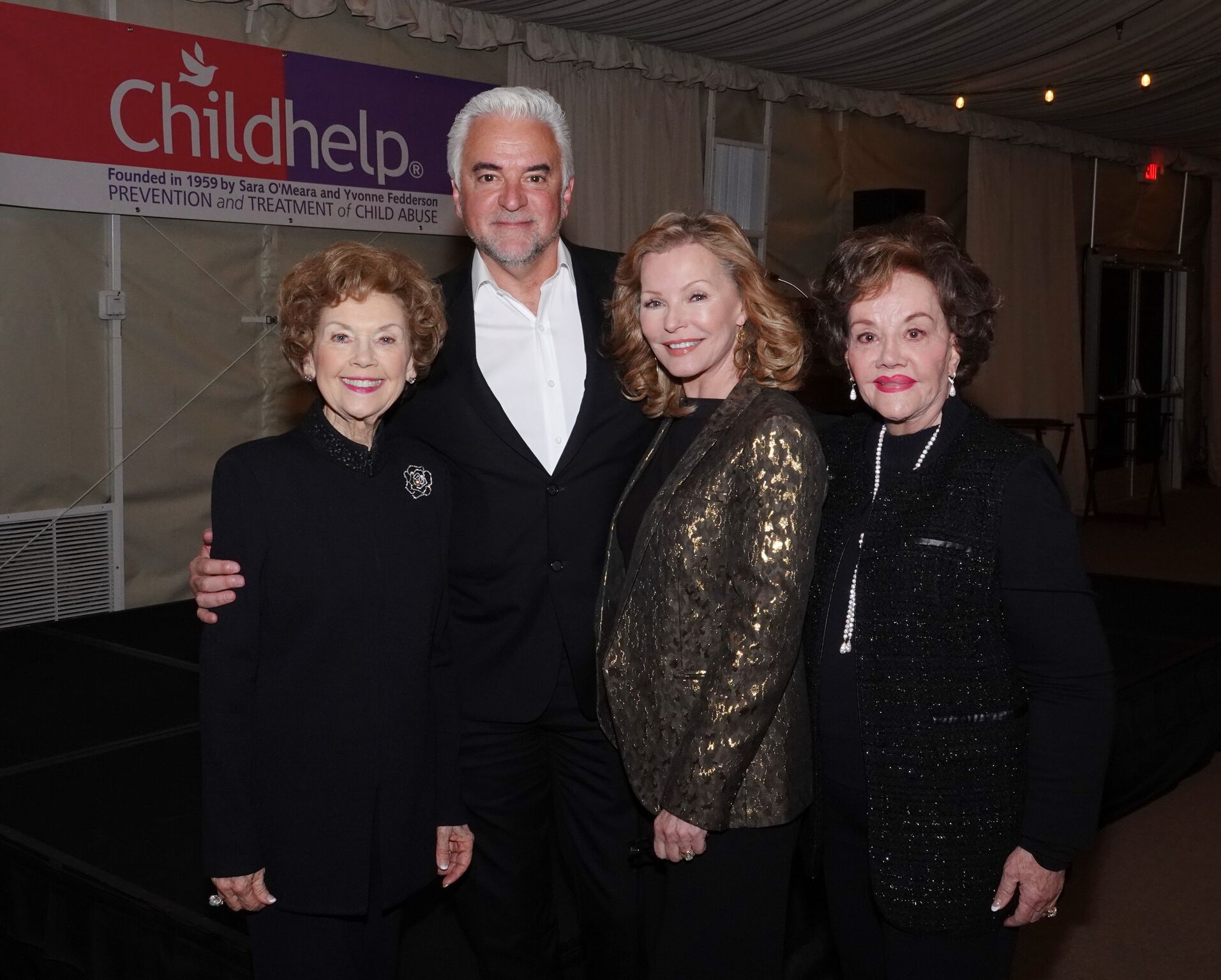 Hitting the links with hosts Cheryl Ladd and John O'Hurley- especially on Larry Ellison's ultra-private personal course in Porcupine Creek, CA, is a rare opportunity. That's one of the many reasons the Childhelp Golf Invitational - was sold out!
I think about how proud Merv Griffin would be, because the funds raised from this tournament benefits the children of the Childhelp Merv Griffin Village in Beaumont, CA. It's the residential facility that at any given time is home to 84 abused or neglected children ages 6-14.
Childhelp Founders Sara O'Meara and Yvonne Fedderson are pictured above with Cheryl (Charlie's Angels) and John (Seinfeld).
Players and guests travelled from six states including Arizona and Hawaii to attend the weekend fundraiser. Pictured below are Amber and Michael Nealer, Laurie and Bill Eckholm (Childhelp national board member and Honorary Golf Chair) and Linda Charlesworth and Gerry LaFountain.
.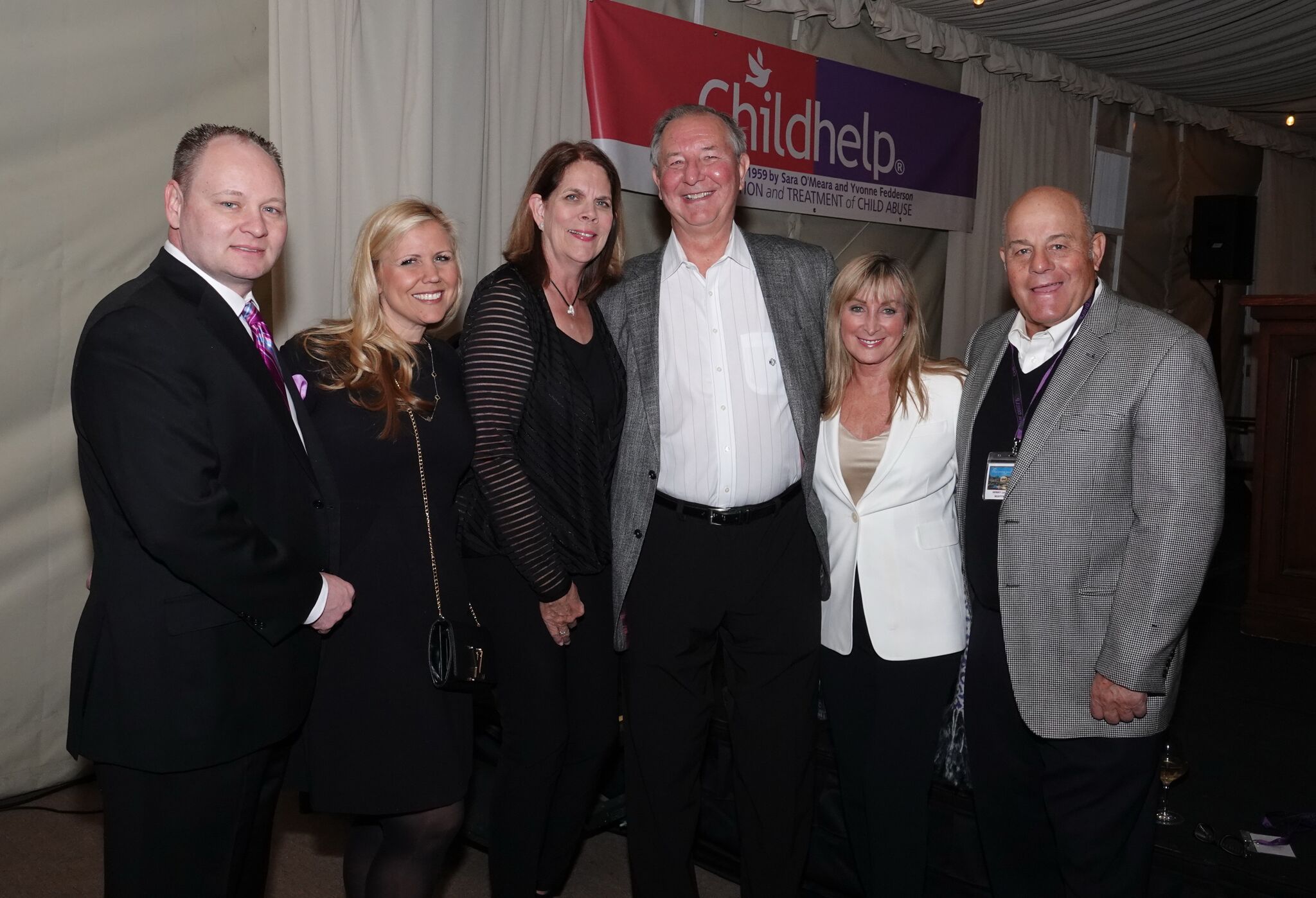 The opening party was held at Toscana Country, Indian Wells, CA, with the post golf awards party at La Spiga Ristorante, Palm Desert. Childhelp national board members Jim and Carol Hebets are pictured below right with Cheryl and John. Pictured below left is Bill Eckholm with John O'Hurley and wife Lisa O'Hurley.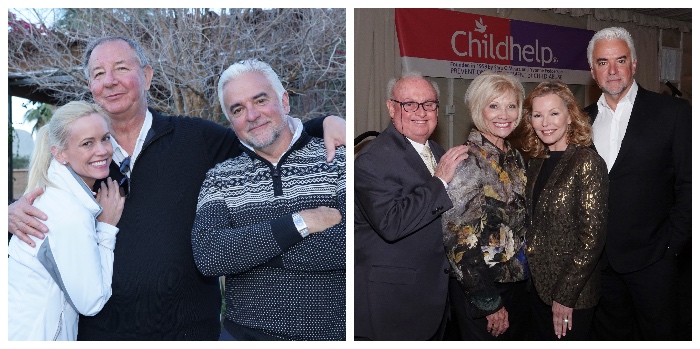 "We are so thankful for Larry Ellison allowing us to have this golf tournament at Porcupine Creek," says Sara O'Meara. And Yvonne Fedderson adds that, John O'Hurley and Cheryl Ladd have given their time and talents to come every year for the last 7 years to co-host the tournament. We are especially grateful to the golfers who travel from all over the country to support what Childhelp does. "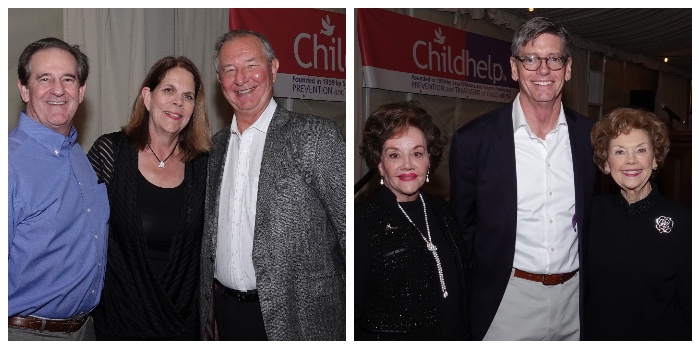 Pictured above right are Childhelp's Chief Information Officer, John Hopkins with the Eckholms and above left with Sara and Yvonne is Jeff Taylor, CEO Salvation Army, Arizona. "This donation of Porcupine Creek has made a lot of golfers have the game of a lifetime by this unique experience while helping abused and neglected children. We thank everyone who participated."

Kathy Shayna Shocket is a freelance Writer, and TV- Field Producer based in Phoenix, AZ. The former TV-Reporter has written for publications such as TIME Magazine, MONEY Magazine, PEOPLE Magazine, The Hollywood Reporter and The NEW YORK TIMES. You can reach her at redkarpetgirl@aol.com