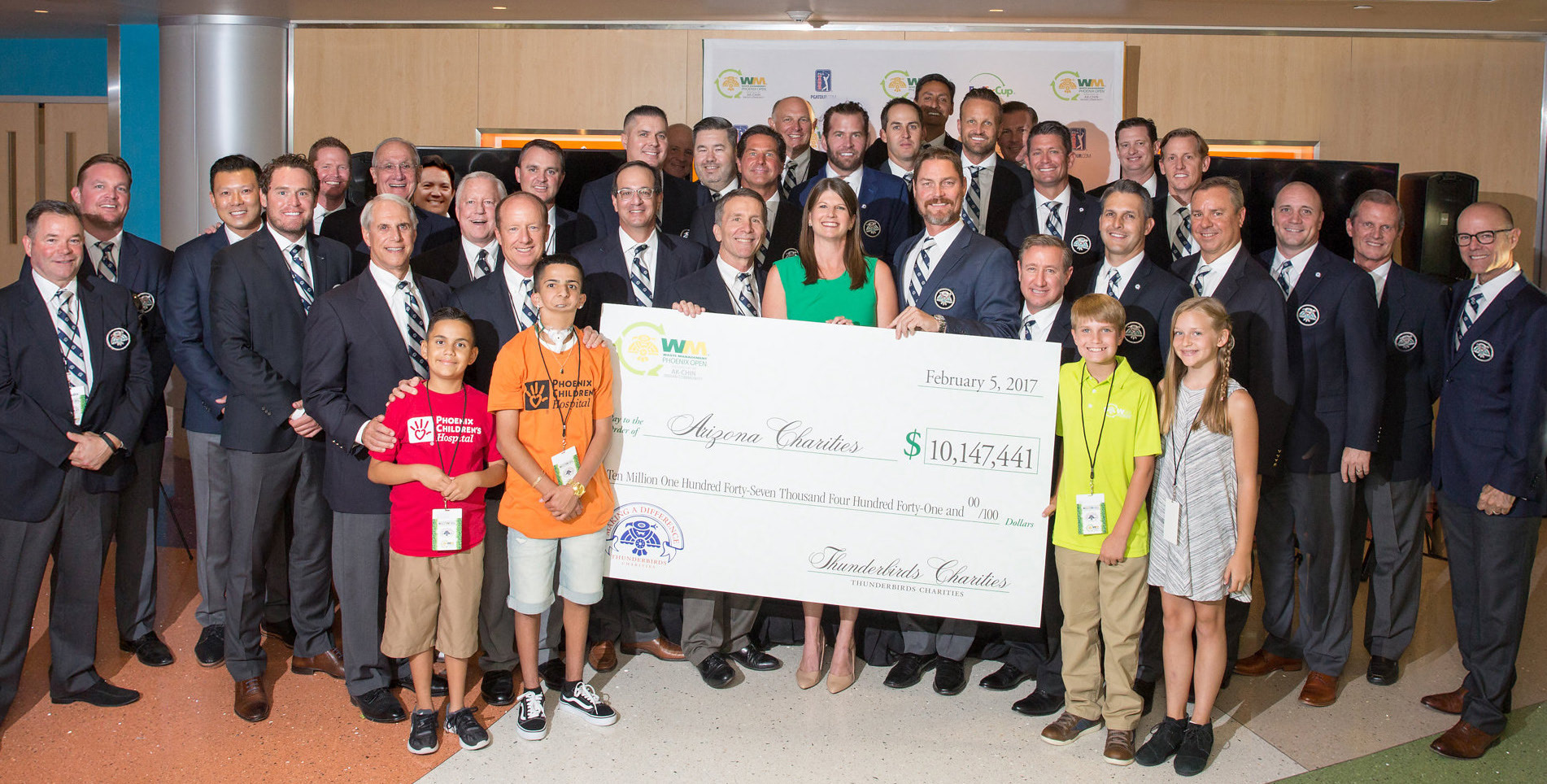 As celebrities took to the fairways at this year's Waste Management Phoenix Open ( Michael Phelps, Aaron Rodgers, Bruce Arians, Larry Fitzgerald and Emmitt Smith, to name a few) - a record crowd of 83,034 turned out to watch!
That's great for Arizona's charities as those early records, along with the predicated good weather for the tournament week- will translate again into charity dollars.
Last year, for example,(as pictured above at the 2017 check presentation) the Thunderbirds, hosts of the Waste Management Phoenix Open, (drum roll pease) raised a record $10,147,441 for local charities through proceeds raised from the 2017 tournament,
It broke 2016's record total of $9.3 million and for the first time eclipsed $10 million in tournament history. It also marked the third-consecutive year breaking the tournament record for charitable dollars raised in a single year.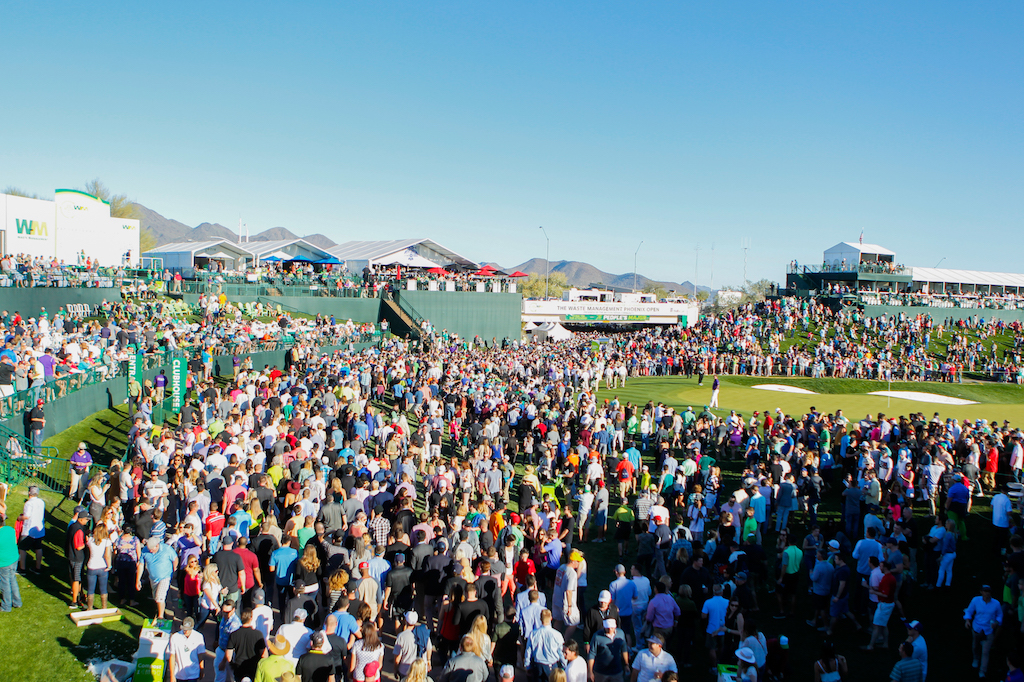 The Thunderbirds and the Waste Management Phoenix Open have raised more than $56 million ($56,154,683) for charities since 2010 when Waste Management became title sponsor. In its history, dating back to 1932, the Phoenix Open has raised more than $122 million ($122,201,249) for charities in Arizona.
The Thunderbirds were founded in 1937 with the mission of promoting the Valley of the Sun through sports. The Thunderbirds consist of 55 "active" members and more than 250 "life" members.
Early congratulations to the Thunderbirds who are on their way to another record setting Phoenix Open!

Kathy Shayna Shocket is a freelance Writer, and TV- Field Producer based in Phoenix, AZ. The former TV-Reporter has written for publications such as TIME Magazine, MONEY Magazine, PEOPLE Magazine, The Hollywood Reporter and The NEW YORK TIMES. You can reach her at redkarpetgirl@aol.com