Kathy Shayna Shocket has the stories on the people who make a difference.
After a fire this theatre company is rising up thru the ashes.
Like a Phoenix, the Southwest Shakespeare Company is rising up through the ashes. Literally.
After an accidental fire destroyed its production warehouse in Mesa, supporters have been stepping up to help. Twenty-three years of materials and memories were lost from its vast collection.
Hundreds of costumes and accessories from every century; everything from Anthony and Cleopatra to Blythe Spirit were lost.
Now they're scrambling to try and replace everything from its Elizabethan attire to Jacobean backdrops.
SSC is thankful no one was injured and credits the Mesa Fire Department for their swift response.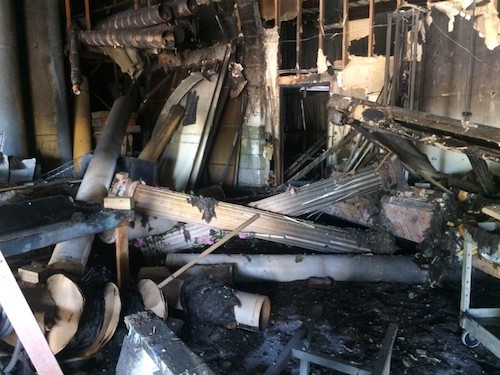 Michele Peters, managing director of SSC says every donated dollar counts. "We received phone calls and emails from theatres all over Arizona (some are not even classical theatres but they wanted to help with costumes) and Shakespeare companies, theatres and festivals across the US," she says. Right now in addition to donations needed to the general rebuild fund, they are seeking funds to help purchase an industrial sewing machine (about $1,000)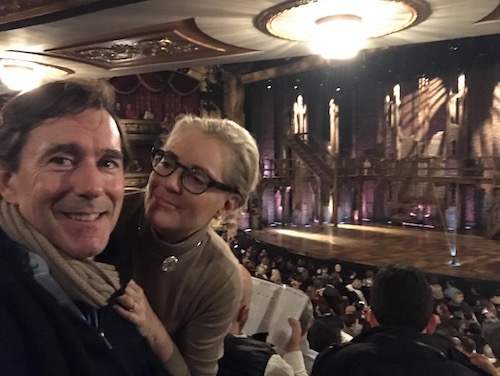 SSC was also contacted by the Royal Shakespeare Company in England. "It is a true indication of just how many people see how important we are to so many communities, " says President of the SSC Board of Directors Mary Way. Major arts supporters Mary and her husband Bill Way (who is on the SSC Advisory Board) are pictured above. The philantrophic couple were among the first to donate to the relief campaign. This unexpected tragedy hit SSC as it was preparing for its September opening season - but the curtains on its 24th season are still rising.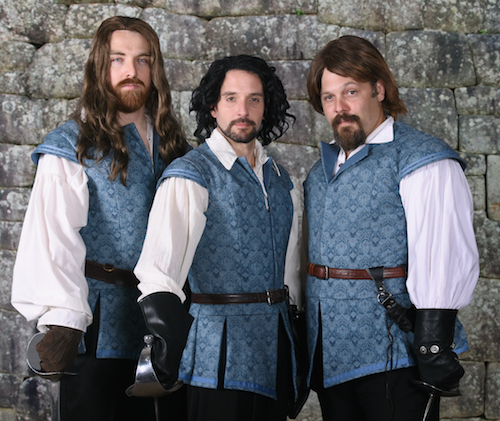 And, of course you can also support SSC by attending one of its next productions. The Three Muskateers, for example, runs from Oct 13 through Oct 28. This exuberant adventure stars Aaron Blanco, Spencer Dooley and Keath David Hall who are pictured above. It's the swashbuckling tale of heroism, treachery, close escapes and above all, honor.
If you'e interested in helping SSC's relief efforts, here's the link.


Kathy Shayna Shocket is a freelance Writer and TV-Field Producer. The former TV entertainment reporter has written for such publications as TIME Magazine, Money Magazine, PEOPLE Magazine, The Hollywood Reporter and The NEW YORK TIMES. You can reach her at redkarpetgirl@aol.com